The hike will range from Rs 1,700 to Rs 17,000 depending on the model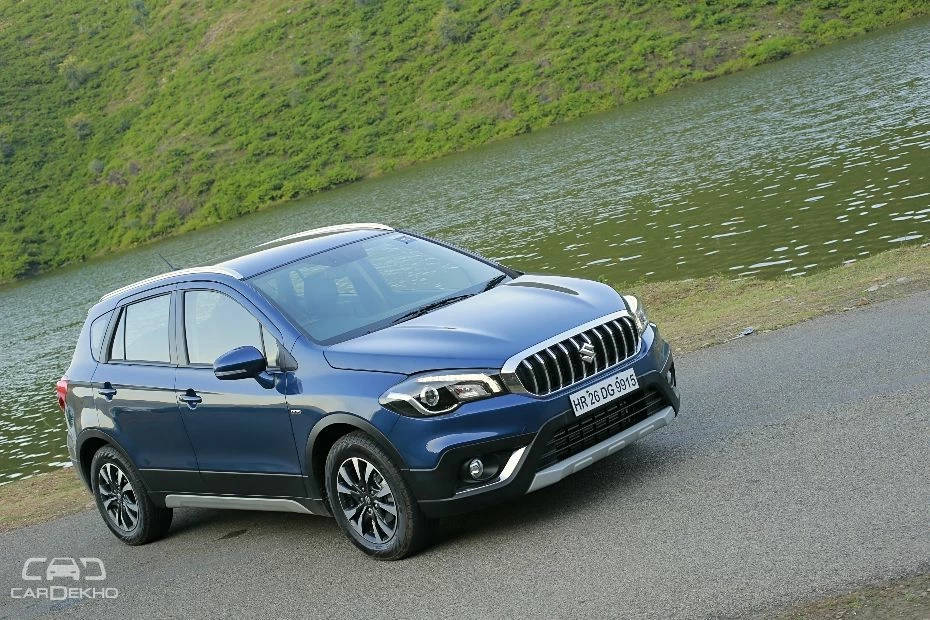 Planning to buy a Maruti Suzuki car? If yes, we've got some bad news for you. India's largest car manufacturer has just announced a price hike of up to Rs 17,000 across its entire model range. The reason behind the hike is said to be the increased administrative, commodity and distribution costs. In December 2017 only, Maruti Suzuki had announced a hike of up to Rs 23,000 across its entire model range effective from January, 2018.
Other car manufacturers such as Mahindra, Tata, Skoda, Toyota etc. had also announced a price hike across their respective lineups last month, effective from January 1, 2018. However, these manufacturers are yet to announce the revised prices of their lineup.
Here are the revised prices of the Maruti Suzuki lineup:
| | | | |
| --- | --- | --- | --- |
| Model | Old Prices (ex-showroom, Delhi) | New Prices (ex-showroom, Delhi) | Difference |
| Alto 800 | Rs 2.46 lakh to Rs 3.76 lakh | Rs 2.51 lakh to Rs 3.81 lakh | +Rs 5,000 |
| Omni | Rs 2.64 lakh to Rs 2.97 lakh | Rs 2.68 lakh to Rs 3.02 lakh | +Rs 4,000 to Rs 5,000 |
| Alto K10 | Rs 3.26 lakh to Rs 4.15 lakh | Rs 3.29 lakh to Rs 4.18 lakh | +Rs 3,000 |
| WagonR | Rs 4.10 lakh to Rs 5.34 lakh | NA | NA |
| Celerio | Rs 4.16 lakh to Rs 5.34 lakh | Rs 4.20 lakh to Rs 5.47 lakh | +Rs 4,000 to Rs 13,000 |
| CelerioX | Rs 4.57 lakh to Rs 5.42 lakh | NA | NA |
| Eeco | Rs 3.24 lakh to Rs 4.32 lakh | Rs 3.28 lakh to Rs 4.37 lakh | +Rs 4,000 to Rs 5,000 |
| Swift | Rs 4.80 lakh to Rs 7.46 lakh | NA | NA |
| Dzire | Rs 5.43 lakh to Rs 9.39 lakh | Rs 5.56 lakh to Rs 9.43 lakh | +Rs 4,000 to Rs 13,000 |
| Ertiga | Rs 6.24 lakh to Rs 10.59 lakh | Rs 6.34 lakh to Rs 10.69 lakh | +Rs 10,000 |
| Gypsy | Rs 5.70 lakh to Rs 6.36 lakh | Rs 5.70 lakh to Rs 6.40 lakh | +Rs 4,000 |
| Brezza | Rs 7.24 lakh to Rs 9.69 lakh | NA | NA |
| Ignis | Rs 4.56 lakh to Rs 8.08 lakh | Rs 4.66 lakh to Rs 8.12 lakh | +Rs 4,000 to Rs 10,000 |
| Baleno (Including Baleno RS) | Rs 5.26 lakh to Rs 8.42 lakh | Rs 5.35 lakh to Rs 8.49 lakh | +Rs 7,000 to Rs 9,000 |
| Ciaz (Including Ciaz S) | Rs 7.76 lakh to Rs 11.55 lakh | Rs 7.83 lakh to Rs 11.62 lakh | +Rs 7,000 |
| S-Cross | Rs 8.49 lakh to Rs 11.29 lakh | Rs 8.61 lakh to Rs 11.32 lakh | +Rs 3,000 to Rs 12,000 |
Source: cardekho.com
---