Even Reddys denied justice under YSRCP rule, says Lokesh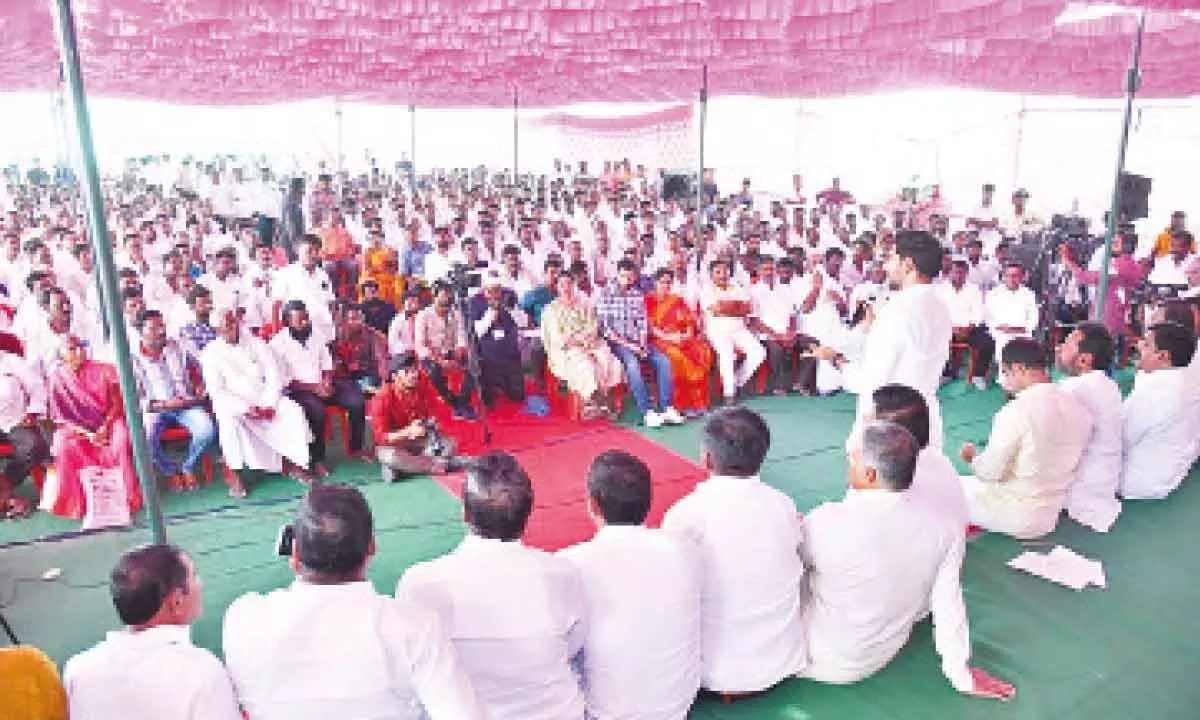 Highlights
Notes that Jagan provided plum posts only to 4 leaders from the community
Others were completely ignored, he says
Kadapa (YSR district): TDP national general secretary Nara Lokesh on Tuesday said that justice was being denied to even Reddys under the YSRCP rule.
As part of his ongoing Yuva Galam Padayatra, the TDP leader has interacted with Reddy community people here on Tuesday.
Speaking on the occasion, he pointed out that only four persons from Reddy community - Sajjala Ramakrishna Reddy (government advisor) Peddireddi Ramachandra Reddy (Minister), Y V Subba Reddy (TTD Chairman) and V Vijayasai Reddy (MP) bagged plum posts while justice was not done to Reddys representing other families.
Speaking on the attack on Gopavaram ZPTC member Jayarama Reddy by YSRCP activists, the TDP leader pointed out that several contractors who hailed from that community were facing immense hardships as the State government has failed to clear the pending bills to them. Payments are yet to be made for the contract works executed a long time back, he said.
Lokesh assured the contractors that once the TDP returns to power, it will clear all pending bills along with the interest. Stating that the TDP provided proper recognition to Reddys, he recalled that Ramgopal Reddy from Pulivendula became MLC on the TDP ticket.
He said that Chief Minister Jagan Mohan Reddy has betrayed his own community people who have played a key role in the YSRCP getting elected to power in 2019 elections. Though several leaders from the Reddy community in Rayalaseema had earlier become Chief Ministers and Union Ministers, the region failed to witness proper economic growth, he pointed out.