Greater Visakhapatnam Municipal Corporation serves notice to TDP office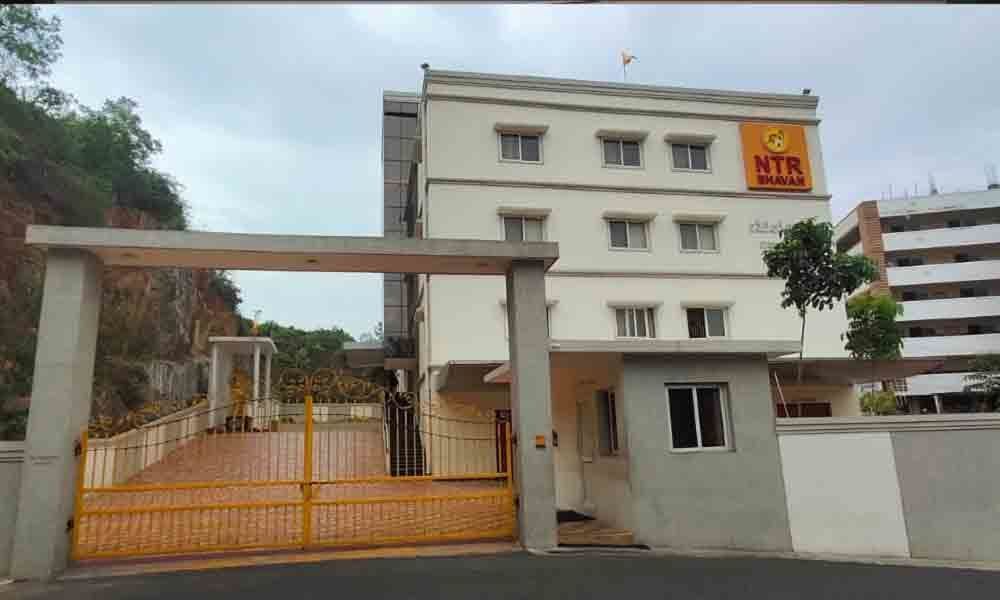 Highlights
Says the premises 'unauthorised' and 'illegal'.

Asks to submit link documents pertaining to office site within a week.
Visakhapatnam: After demolishing the Praja Vedika, the State government has now issued a show-cause notice to TDP office in Visakhapatnam, terming the premises 'unauthorised' and 'illegal.' With the GVMC issuing a notice in this regard to the TDP city wing president under Section 452 of the Hyderabad Municipal Corporation Act and Section 7 of the Visakhapatnam Municipal Corporation to submit link documents pertaining to party office site within a week, TDP party leaders say that they fail to understand why the State government is demanding such documents as the party was given site on lease by the revenue department then. Thoroughly perplexed at the sudden development, the party leaders are keeping their fingers crossed over their next course of action. However, they assured to extend all possible cooperation to the GVMC in this regard.

"How can a government property have link documents? It was allotted to the TDP by the revenue department on lease by following due procedures in 2001 for Rs 25,000 per annum. Now, the government has asked us to get link documents, how are we expected to get them from Rani Kamala Devi? Who else could have owned it prior to the government?" wondered SA Rahman, TDP urban president. A meeting was convened by Rahman involving party leaders. Further, the TDP leaders met GVMC Commissioner G Srijana to apprise her of the issue for which they nearly got a nod in response. The show-cause notice was issued on June 28 and the respondents were given a week's time to provide explanation.