Polavaram Project at huge risk due to YS Jagan's inability to pressurise Centre: Chandrababu Naidu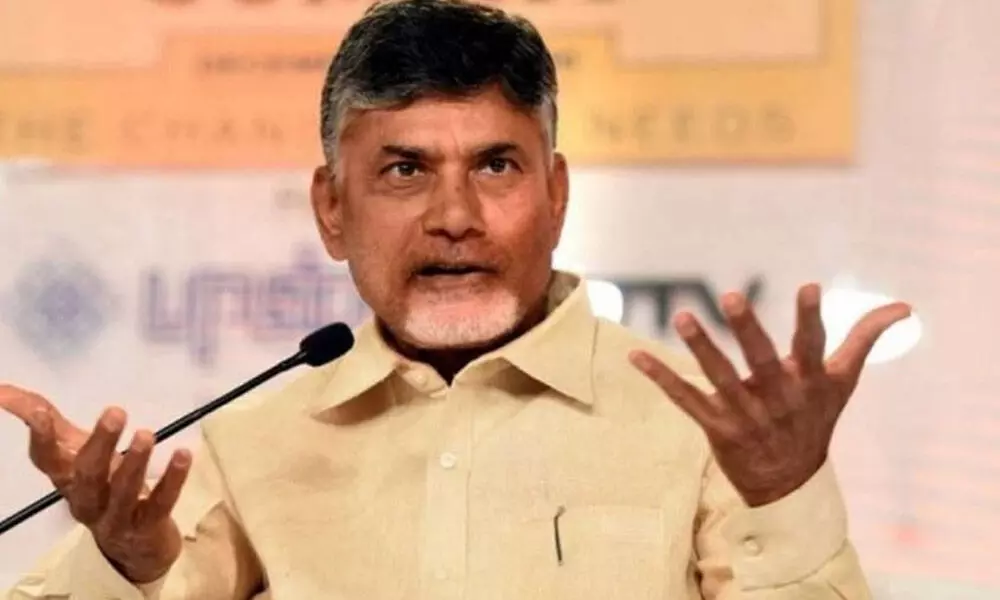 Highlights
Alleges that CM is on backfoot because of cases against him
Says reverse tendering is a curse for the project
Mangalagiri: TDP national president and former chief minister N Chandrababu Naidu on Wednesday demanded the government to explain to people whether the Central government had given any concrete assurance to release necessary funds for the immediate completion of the state's lifeline Polavaram irrigation project.
He also urged the Jagan government to specify by which time it would be able to complete the remaining 30 per cent Polavaram works. The government should come clean on the extent of land acquisition, rehabilitation and resettlement package. Addressing a press conference at the party's Central office here, the TDP chief recalled that the government itself admitted that 69.54 per cent dam works were completed under the previous regime by 2019. The project design, approvals, grouting and all main works were completed. Only the superstructure works were remaining. Still, the YSRCP regime could complete just 2 per cent works.
Accusing Jagan of failing to bringing pressure for the Central funds because of his cases, he said that the ruling party leaders would go down in history as 'betrayers of AP people' if they caused any permanent harm to the state's lifeline, multi-purpose project.
If Jagan did not go for reverse tendering with his perverse ideas, the Polavaram works would have been completed way back in 2019 itself.