Tirupati: MP Balli Durga Prasad, Govt Chief Whip Chevireddy Bhaskar Reddy propose construction of Foot Over Bridge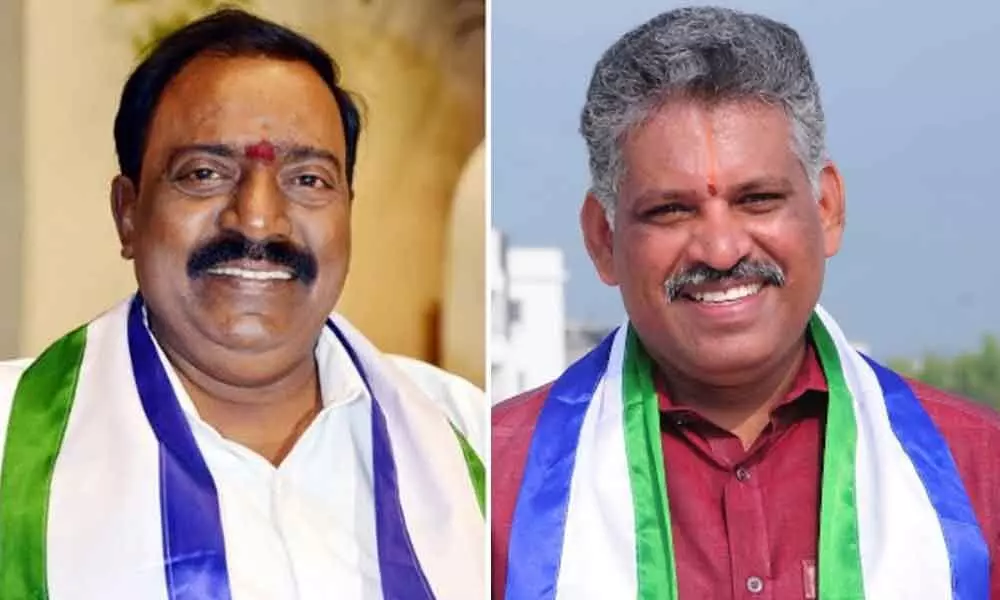 Highlights
Tirupati MP Balli Durga Prasad and Government Whip and TUDA chairman Chevireddy Bhaskar Reddy requested District Collector N B Guptha to take up the construction of foot over bridge (FOB) from RTC Bus station to Poojitha Residence area with the municipal corporation funds for the convenience of the public in the city
Tirupati: Tirupati MP Balli Durga Prasad and Government Whip and TUDA chairman Chevireddy Bhaskar Reddy requested District Collector N B Guptha to take up the construction of foot over bridge (FOB) from RTC Bus station to Poojitha Residence area with the municipal corporation funds for the convenience of the public in the city.
The two leaders on Friday met District Collector Dr Narayan Bharath Gupta here and submitted a representation for the construction of the foot over bridge.
They explained the inconvenience being faced by the the people daily to cross the railway line to go to the areas in the southern part of the pilgrim city.
They wanted the District Collector who is also the MCT special officer to take up the proposal to government for funds.