World Music Day 2020: Madhuri Dixit Is Seen In All Mood With Humming A Song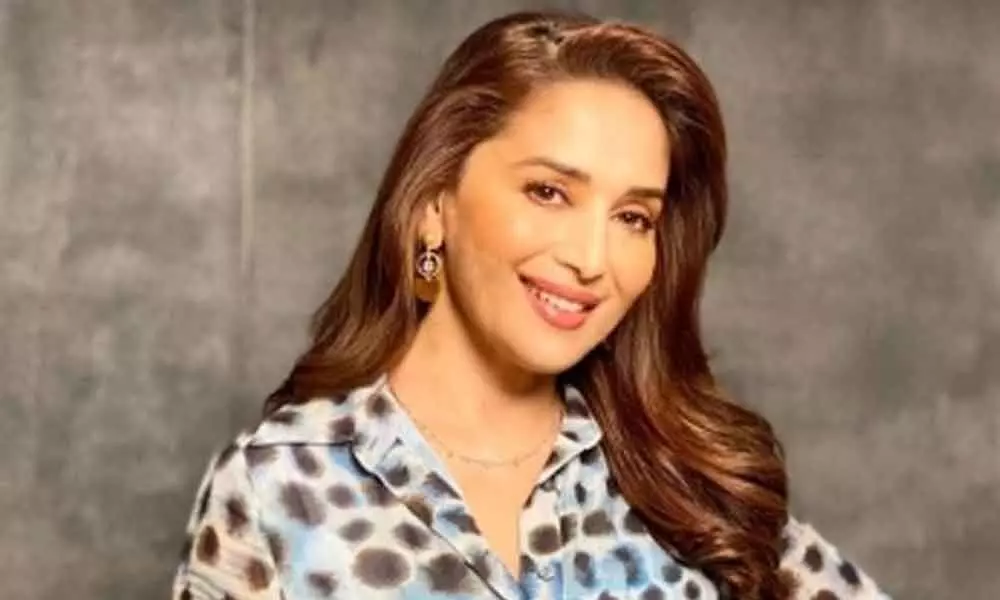 Highlights
The Bollywood multi-talented beauty Madhuri Dixit is in full mood to celebrate the World Music Day… As her latest 'Candle' album went on to become a super hit, she is all set to enjoy this special day…
The Bollywood multi-talented beauty Madhuri Dixit is in full mood to celebrate the World Music Day… As her latest 'Candle' album went on to become a super hit, she is all set to enjoy this special day…
Madhuri turned into a composer with the 'Candle Of Hope' song and also crooned it perfectly making the world know her talent. Although Madhuri lent her voice for the songs like 'Devdas', 'AajaNachle' and 'Gulaab Gang', Candle album is a special one to her, as it was her first composition.
Well, on this World Music Day, we present a special video of Madhuri where she is seen enjoying her music… Have a look!
In this video, Madhuri is seen sitting in her recliner sofa and humming the 'Naina Bharse…" song reading a book!!! She also added a few words to her post saying that, caught in the act of chilling and humming... She also hoped that Music heals everything adding 'Life At Home' hashtag!
So guys, enjoy humming your favy song and celebrate the 'World Music Day' in your own swag!!!