Unwatchable mishmash of love & action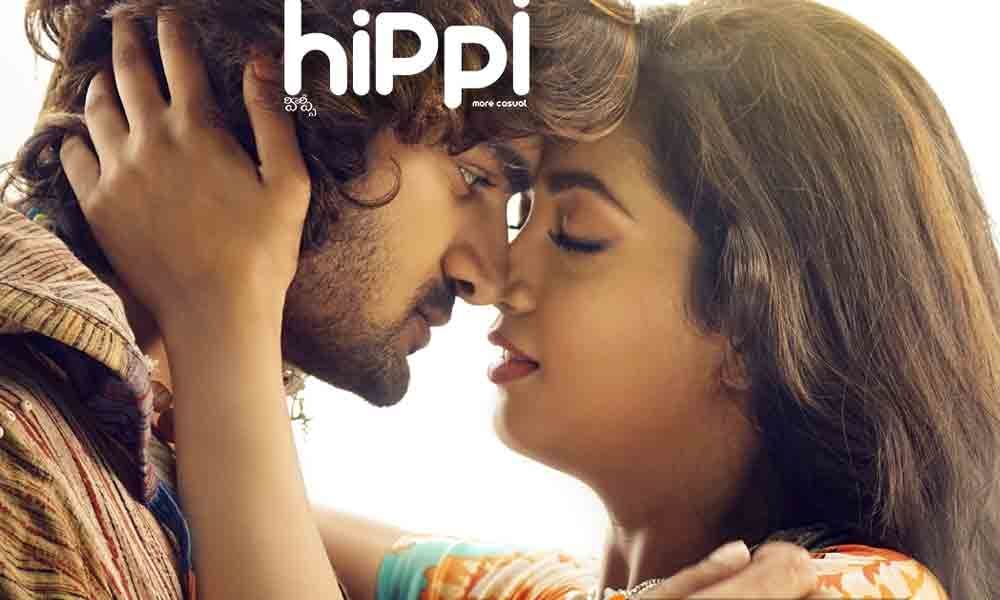 Highlights
Uber macho heroes are a great hit with the young crowds in Indian cinema.
Uber macho heroes are a great hit with the young crowds in Indian cinema. Condescendingly chauvinistic and reeking of an inflated sense of importance despite nothing formidable to their onscreen images, such protagonists are content playing the cardboard characters, over and over. The formula fits well for an initial box-office draw if the other elements work out fine. Broadly, it would mean a heroine or two who combine skin show with teary acquiescence to the boss, fits of comedy and dishoom-dishoom scenes where once again the lead male star flexes his muscles in a show of super heroism.

Kartikeya Reddy, who was a surprise success with his maiden film RX 100, released last year summer, comes up with his second venture with Chennai hotshot producer Kalaipuli S Thanu bankrolling it. The director too is from across the border – T N Krishna – whose flicks have not had much traction in Telugu. He has a new face to pair with him - Digangana Suryavanshi – a Mumbai mulgi with a few forgettable Hindi film releases starring Govinda and small screen shows. Quoting John Milton's Paradise Lost and how a man suffers when he falls in love and out of it, the director promptly takes to the beaten track when he shows his hero attempting suicide as a result of his frustrations due to his dalliances. In a flashback, he is shown as a kick-boxer with long hair and swooning girls all around but gives it all up when the heroine, with whom he is besotted, asks him to shave his head and prove that he is more in love with her than his hair.
Scenes like these are littered throughout the two-hour plus film which does not add up to anything substantial and detaches the viewers totally from the proceedings. There is not much depth in the plot as to why the boy and the girl keep tormenting each other till a friendly boss of the hero (J D Chakravarty, the saving grace speaking in Telangana accent) steps in and settles the issue favourably, in his own style.
Between all these are songs thrown in randomly and the hero, with limited acting potential, hamming his way through when he is not showing off his six-pack sculpted body. The heroine too alternates between a poster girl and a scheming shrew who surrenders to the lovelorn hero. In fact, the film picks up only in the last half an hour, but by then it is too late.