Weaving compelling tales!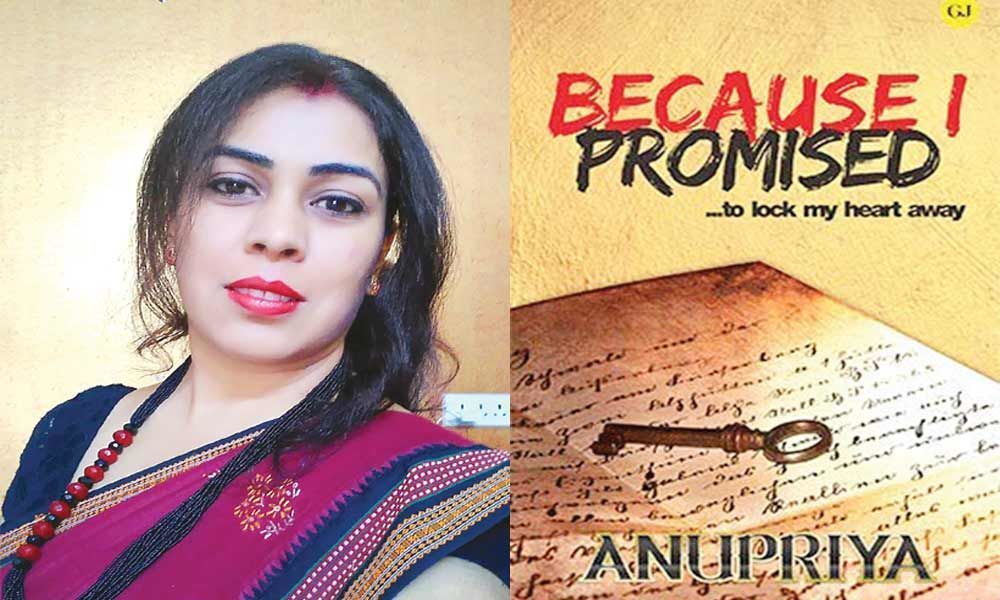 Highlights
Anupriya belongs to that generation of idiots (the proud ones though), who did their engineering first and then decided on what they actually wanted...
Anupriya belongs to that generation of idiots (the proud ones though), who did their engineering first and then decided on what they actually wanted to do.
She completed her MBA in Human Resources and worked in the corporate world for 8 years, before taking a professional break.
A mom by day and a reader/writer by night, Anupriya is a die-hard romantic.
She made her foray into the literary world with her debut paperback novel 'Because I Promised…to lock my heart'.
Excerpts from an interview:
When did you decide to become a writer?
"What you send out in the universe comes back to you!" If this adage holds any truth, then I decided to become a writer almost a decade back when Mills & Boons came up with a dozen or more titles with Indian authors. I remember being so excited at the prospect, but the rigor of writing and traditional publishing kept me at bay from my dream. And then almost three years ago, I started writing some fanfictions for the youth-based show on Channel V 'Sadda Haq'. The feedback I received on the platform where I was publishing it was immensely encouraging. Also, a couple of friends who read my work albeit forcefully did not give me any hints about putting my work in the trash. Encouraged, I embarked on a blogging journey in Feb'16. The foundations for me to become a writer were laid quite strongly by now.
What are your ambitions for your writing career?
I aim to bring some heart-warming and some heart-wrenching stories for Indian readers. A book/e-book a year is the short-term goal. I want to try different genres in both fiction/non-fiction before settling down on one genre. Or if I do not have to remain restricted to one genre, I would be even gladder.
Give us an insight into your main character. What does she do that is so special?
At 21, Varnika Lakhotia is the envy of every girl at her college. She is good-looking, has a cool gang of cousins who have her back covered always and a best friend, who has girls drooling over him. She is also extremely intelligent, capable, friendly and very popular. At this young age she leaves a lucrative job offer and decides to work in an NGO for eunuchs. Her ambition is a subject of controversy, yet she is determined to make things work. On the face of things, life looks perfect for this girl, but, as the past unravels, you realise that life is far from perfect for her. She has her own struggles – some circumstantial and others self-imposed.
This is her story – how she fights her inner demons and overcomes the challenges in her personal and professional life.
Do you work to an outline or plot or do you prefer just to see where an idea takes you?
Well with #BecauseIPromised, I went along with the flow. Of course, there were a couple of major plot points that I wanted to incorporate. But mostly it was like the story had taken over and I gave in to my instincts. But for my subsequent work, which is still under draft I had the plot outline first.
Subscribed Failed...
Subscribed Successfully...