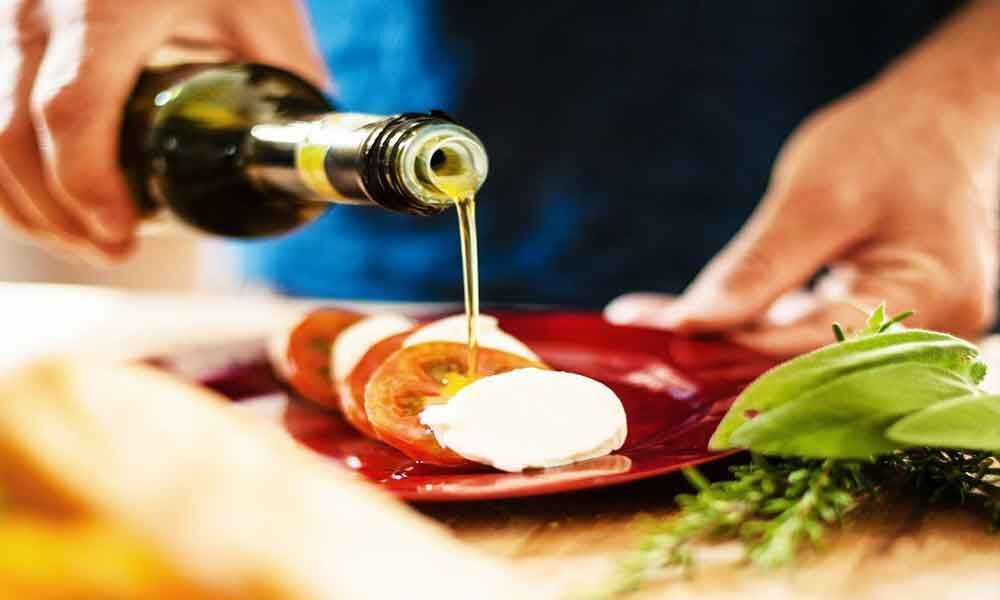 Highlights
Whether it is oil, butter, ghee, nuts or seeds fats never cut it off. After water, the largest ingredient in the body is fat.
Whether it is oil, butter, ghee, nuts or seeds fats never cut it off. After water, the largest ingredient in the body is fat. Everything that lives contains fats all cells are surrounded by membranes containing phospholipids, which contain fatty acids. All our foods are sourced from living plants and animal containing some fat. So, fats are essential for you, but fats can kill you too as there are fats that heal and fats that kill.
My grandmother's wisdom resonates in my mind telling us to eat ghee for overall wellbeing but who paid heed. In the presence of Fat - Vitamin A, D, E, and K, are absorbed by the body thus our memory sharpens, hair becomes lustrous, skin glows and eyesight improve.
Fat is essential for healthy strong bones, digestion and maintaining body temperature maintaining blood sugar levels preventing Alzheimer's and depression. Fat satiates energizing and keeping you full for a longer time. Choose fat wisely go local seasonal and buy cold pressed and organic. About 20 per cent of your food must be from fat. Let me throw some light on the commonly used fats.
Ghee: I insist every person add cow's ghee in their diet preferably from A2 milk. The high melting point makes it anti-carcinogenic thus ideal for Indian cooking. Prevents any cholesterol from sticking to the walls of the arteries.
Mustard oil: Antibacterial, antifungal and anti-inflammatory properties. It is anti-carcinogenic, has 30 per cent protein, calcium and has natural antioxidants.
Coconut oil: It is the miracle oil; a one-stop health solution. From fighting cholesterol, maintaining blood sugar levels to stimulating the thyroid to even assisting in weight loss. Good cooking medium for stews, curries and temperings of soups and chutneys.
Peanut oil: Rich in natural antioxidants, this oil is known to inhibit the growth of cancer cells. The chameleon of fats it blends with almost any cuisine as it does not have a strong odour.
Sesame oil: This oil has a natural flavour and is easy to press without heat. It improves bone quality, a good source of calcium. Commonly used in Indian and pan-Asian cooking.
Virgin olive oil: Extra virgin olive oil is the most digestible of edible fats and it helps in membrane development, lowers cholesterol containing natural antioxidants.
White butter: It can improve your immune system, regulate hormones, protect vision, boost metabolism, increase brain function, reduce chances of heart disease and blood pressure, and protect you from cancer. Furthermore, white butter can protect against gastrointestinal conditions, while ensuring proper development of the brain and nervous system development.
Nuts and seeds: They are a great source of fats and one should be making them a part of one's daily diet. Cashew nuts, almonds, walnuts, pistachios, pumpkin seeds, flaxseeds, sesame seeds are very good, and you can just toss them in your food.
Killer fat: Some of the fats, which are considered as bad are trans-fat oils such as margarine, vanaspati, shortening oils, salad oils, the lard found in red meat. They increase triglycerides and lipids and cause asthma, autoimmune conditions, diabetes, arthritis, skin conditions and cancer. Store your oils in dark places in black bottles or stainless-steel bottles as direct sunlight or any light will stimulate light-induced deterioration. Empower yourself with good fats your diet to live long and feel fat-astic! So organic cold pressed oils and fats are the way to go.
Subscribed Failed...
Subscribed Successfully...