Importance of mental health centres in varsities, colleges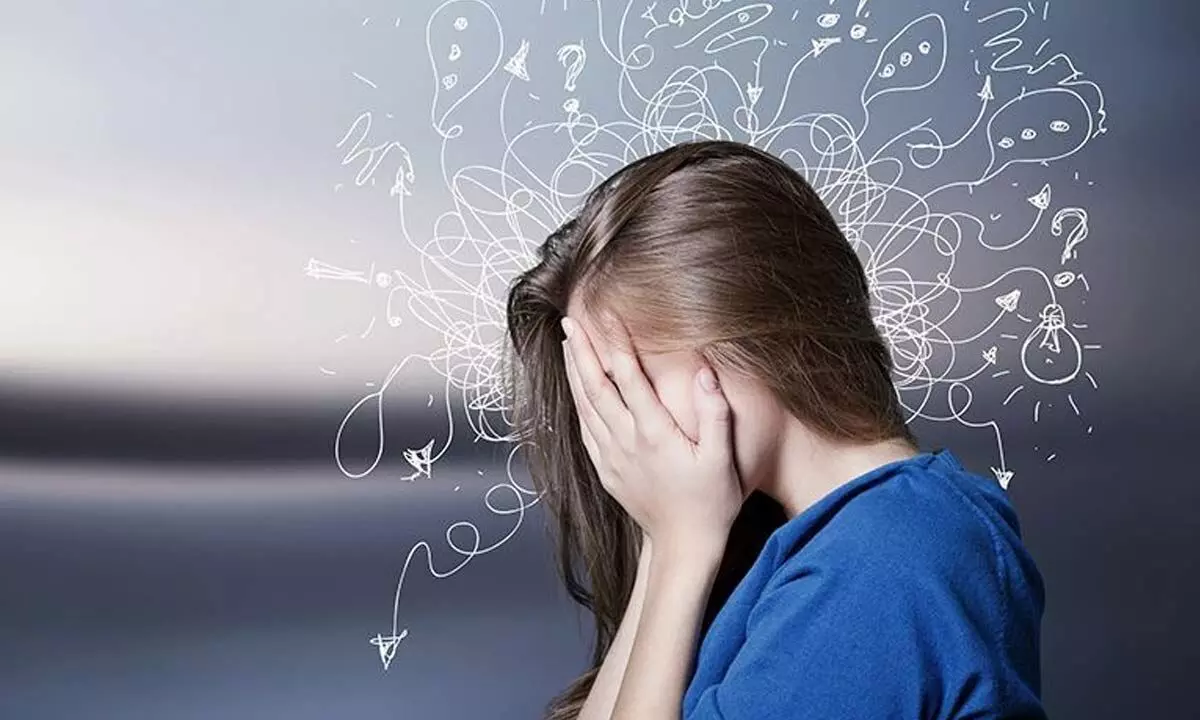 Highlights
UNICEF reports that most Indian children with mental health concerns go undetected
UNICEF reports that most Indian children with mental health concerns go undetected. Additionally, they are hesitant to get assistance or treatment. According to the Indian Journal of Psychiatry, at least 50 million children in India suffered from mental health problems in 2019 even before the pandemic, and 80 to 90 percent of them received no support. Children in India are less likely than children in other nations to seek support for mental stress, as per the early 2021 poll by UNICEF and Gallup involving 20,000 children and adults in 21 countries.
The results of the poll, which are summarised in The State of the World's Children 2021, revealed that 1 in 7 (15 to 24-year-olds) Indians reported frequently feeling unhappy or lacking interest in activities and exhibiting indicators of developing mental problems. According to data cited by the American Psychiatric Association, 50% of mental diseases manifest by the age of 14 and 73% by the age of 24. The World Health Organization's "Transforming mental health for all" World Mental Health Report, which was published in June 2022, discusses the structural, familial, and community factors that are related to people's larger sociocultural, geopolitical, and environmental contexts as well as individual psychological and biological factors as determinants of mental health.

The Comprehensive Mental Health Action Plan 2013-2020 of WHO states that mental disorders include not only individual attributes such as the ability to manage one's thoughts, emotions, behaviors, and interactions with others, but also social, cultural, economic, political and environmental factors such as national policies, social protection, living standards, working conditions, and community social supports. It says that exposure to adversity at a young age is an established preventable risk factor for mental disorders. Therefore, detecting stressors early and taking preventive measures to mitigate them would be 100% effective.
The two most prevalent mental health issues among Indian students are consistently reported to be anxiety and depression. Worldwide, MSUDs (Mental and Substance Abuse Disorders) affect 20–25 percent of young people. With tobacco use disorder excluded, the National Mental Health Survey of India places the lifetime prevalence of mental illnesses at 9.54 percent and the age range of 18-29 years at 7.39 percent.
Given the present environment, there is a growing demand for mental health facilities to offer young people the support and care they require.
The stigma associated with mental health, which discourages students from getting help, is one of the key issues we continue to face. Colleges and universities must take a proactive stance and act as guardians in order to counteract this reputation. It is crucial to establish a welcoming and accepting environment where students feel comfortable talking to instructors or staff members about their mental health difficulties. However, in order to address any concerns that students may encounter, the University Grants Commission instructed all colleges to set up a student counseling system in 2016. However, the counseling service doesn't begin with the provision of the service; it begins a step prior to that.
There are numerous ways for colleges and universities to support and encourage the mental health of their students. Raising students' awareness of their stresses and teaching them how to recognize when they are in pain before passing it off as their own faults would be the first step. To support mental health on campus, it is crucial to advance a culture of awareness and acceptance of mental illness. This requires creating an atmosphere free from stigma in which students feel comfortable asking for assistance when they do.
It also entails teaching students about the importance of mental health and the services that are available to them. The next stage is to show them how to ask for help and develop constructive coping mechanisms. Along with offering student seminars, it's critical to spread awareness of mental health programs and services on campus as well as teaching faculty and staff how to support students who are having problems with their mental health. This may be accomplished through programs like peer support programs, mental health awareness campaigns, and training for professors and staff on how to assist students with mental health issues.
Individual therapy, group therapy, and crisis intervention are just a few of the mental health services that many schools and universities' on-campus counseling centres provide. These facilities can support students in controlling their stress levels, overcoming challenging emotions, and creating coping mechanisms for overcoming obstacles. Colleges and universities can take initiatives to prevent mental health issues from developing in the first place in addition to these proactive methods. The core causes of mental health issues, such as peer pressure, financial strain, and social isolation, need to be addressed in order to achieve this. Through academic assistance programs, financial counseling services, and social support groups, this can be accomplished.
WHO's Comprehensive Mental Health Action Plan 2013-2020 states that mental health services are insufficient all over the world. Also, health systems have not adequately responded to the burden of mental disorders. Two-thirds of low-income countries did not include mental health in their national health insurance schemes which include India (WHO Mental Health Report 2022).
The challenge of limited availability of mental health resources is faced by college and university counseling centres as well, making it difficult for students to access the help they need in a timely manner. To address this issue, some colleges and universities have started using technology to provide mental health services, such as teletherapy and online counseling. It is critical for colleges and universities to address their students' mental health. We can assist guarantee that our students have the support and tools they need to prosper academically and thrive personally by addressing these challenges.
(The writer is a Professor teaching in the domain of OB & HR, authors this article. She is also the founder and Chief Counselor of Aarohan Counseling Centre, Fortune Institute of International Business (FIIB).