Explore the quintessential taste of Maharashtra at Curry with a "K", St Marks Hotel
Highlights
A 4 day - long extravagant celebration of Maharashtra's collective cuisine at the Maharashtrian Food Festival
Bengaluru: St. Mark's Hotel is back with its lip smacking Maharashtrian Food Festival, the signature annual event celebrated since 9 years. The four day - long festival will enliven the fun & flavorful spirit of Maharashtrians and showcase the popular culinary choices of Maharashtra on an elaborate menu at their all day dining restaurant, Curry with a "K".
Tantalizing your palate with a fusion of handpicked gourmet Maharashtrian delights like Vada Pav, Varan, Bharli Vangi, Pithale, Dalimbi Usal, Puran Poli and Modak to name a few. Each dish is a confluence of rich authentic flavors of Maharashtra. This culinary offering is curated by Chef Vimal and his team as they provide an exceptional dining experience that will captivate both, the palate and the eye. Chef Vimal will keep you hooked to your plate as he reimagines the cuisine with his mouth-watering innovations like Patra Pizza, Baked Sabudana Kichadi, flavored Puran Poli and many more.
The pure vegetarian food festival is organized for both lunch and dinner. To savor the eclectic Maharashtrian dishes, guests can make a reservation by calling (+91) 99019 11818 or (080) 4001 9000.
When: 16th to 19th May, 2019
Where: Curry with a "K", St. Mark's Hotel at St. Mark's Road, Bengaluru
Time: Lunch 12:30 hrs - 15:00 hrs | Dinner 19:00 hrs to 23:00 hrs
Price: Rs 649/+ taxes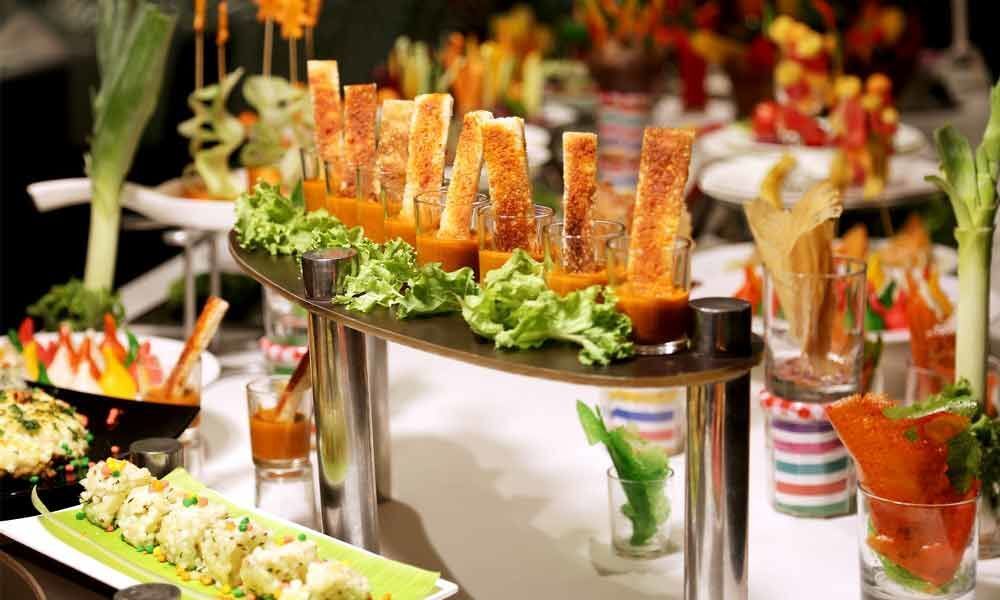 Subscribed Failed...
Subscribed Successfully...