Paneer Makhmali: Yummy And Healthy 'Paneer' Dish For Your Lunch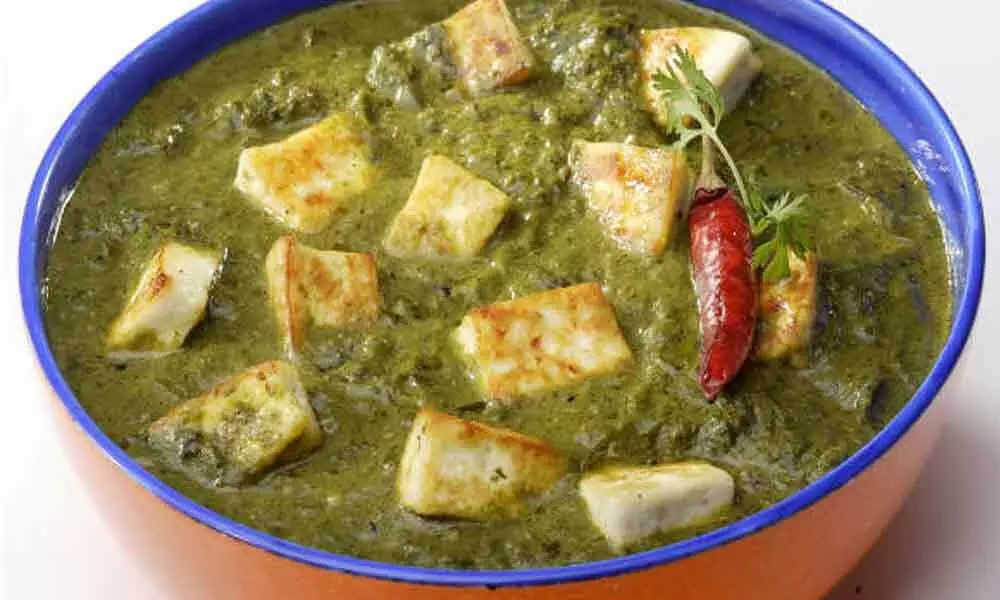 Highlights
Got bored with regular dal and fry recipes??? Wanna something tasty but to be made in minutes? Then you need to go with the special 'Paneer' dish which definitely adds an aromatic and awesome flavour to your lunch…
Got bored with regular dal and fry recipes??? Wanna something tasty but to be made in minutes? Then you need to go with the special 'Paneer' dish which definitely adds an aromatic and awesome flavour to your lunch…
Is it Paneer Butter Masala?
Or
Palak Paneer?
No… We are speaking about 'Paneer Makhmali' - It is a special dish which is made healthy with the marinade of coriander and mint.
So, we Hans India have come up with the complete recipe of this special dish for our readers… Have a look!
Ingredients Needed
• 2 1/2 cups paneer (cottage cheese) cubes
• 1 tbsp butter
• 1 tsp oil
• 1 cup sliced onions
• 1/2 cup milk
• 1 1/2 tsp garam masala
• salt to taste
To Be Ground Into A Thick Paste
(using 2 Tbsp Of Water)
• 2 cups chopped coriander (dhania)
• 1/2 cup chopped mint leaves (phudina) leaves
• 1 tbsp roughly chopped green chillies
• 12 mm ( 1/2") piece ginger (adrak)
• 1/4 cup broken cashewnuts (kaju)
• 1/4 cup curds (dahi)
• 2 garlic (lehsun) cloves
• 1 tbsp lemon juice
• salt to taste
Process
• First, you need to make a thick paste of listed ingredients using a blender. Spoon it out and set it aside. Also, toss the paneer cubes in a pan adding butter until they change their colour.
• Next, heat the butter and oil in a pan and add onions… Saute them for a while until onions turn golden brown.
• Now goes thick blended paste and the paneer cubes. Then goes in garam masala, salt, milk and mix well. Let it cook for a few minutes on a medium flame with occasional stirring.
• That's it! The yummy and tasty 'Paneer Makhmali' is ready in minutes…
• Garnish with onion rings and enjoy the 'Paneer' curry with roti or butter naan.
Subscribed Failed...
Subscribed Successfully...