MyVoice is to lift up the voices and experiences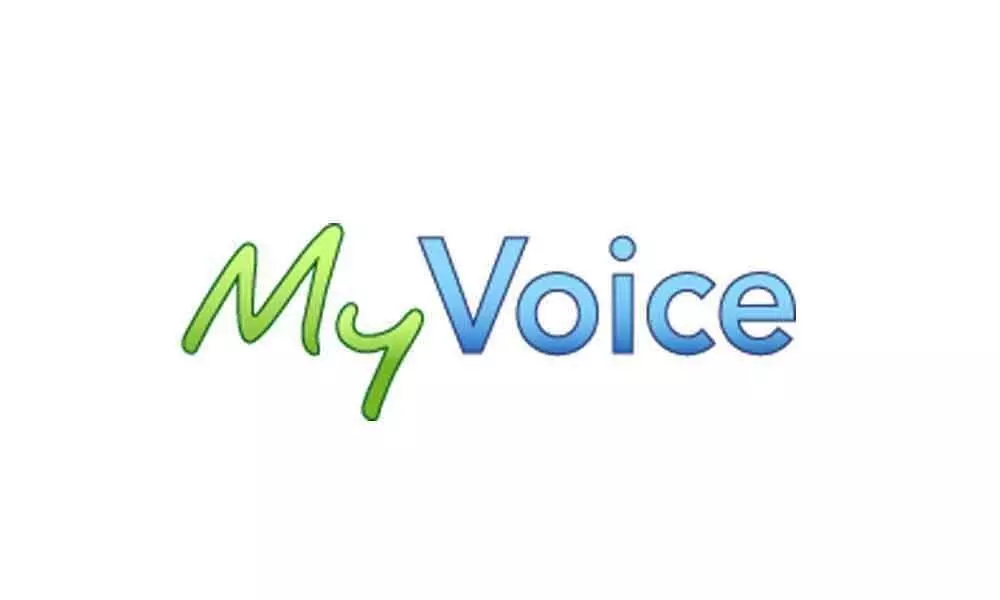 Highlights
MyVoice is to lift up the voices and experiences
A boost to anti-BJP forces
Had the Apex Court not fixed the floor test on November 27 and allowed the same to be conducted on November 30 as directed by the Governor, the BJP in Maharashtra could have mobilised support of legislatures leisurely by all types of unfair means and won the trust vote.
Like the fence eating the crop, the Governor, who is the first citizen of the state and who is supposed to act in an unbiased manner, indulges wrong things to favour a particular party. The developments in Maharashtra are a dent on Modi's image and unites anti-BJP forces across the country.
Kshirasagara Balaji Rao, Hyderabad
Don't repeat Karnataka, please!
At last the one day match of BJP-NCP coalition has come to an end with its defeat. Fadnavis-Ajit Pawar had resigned ahead of the floor test. The sequence of political developments in Maharastra is more surprising and shocking.
The lust for power of the politicians seems to have no limit. Now Sena-NCP-Cong coalition is likely to form a government in Maharashtra.
The same developments had happened in Karnataka too. BSY formed the government without majority in the first instance. When his government fell, HDK formed the government.
After its fall BSY again formed the government. Here the BJP has a majority of 105 MLAs. In the course of time what happened in Karnataka should not happen in Maharashtra.
Sravana Ramachandran, Chennai
A celebration of democracy
It is a moment of celebration for democracy. First time in the recent period, Modi-Shah duo met a serious setback on their journey with lust for power.
The alarming haste with which the President rule lifted and the swearing-in was finished by Fadnavis and Ajit Pawar clearly demonstrated to which level the ruling party at the Centre can stoop down to keep power with itself undemocratically.
Though the Shiv Sena or NCP or Congress is in any way not a policy-wise alternative to BJP, they numerically as a front deserve an invite to form the government. This arithmetic should have been respected by the BJP.
The Apex Court's role and direction on the day of Samvidhan Divas, for an immediate floor test without giving scope for horse trading must be appreciated.
Whatever may be the baggage of manipulative politics Sharad Pawar carries all these years, his present role in blocking a coup to install a BJP led government in his own state by hook or crook, earned him a respectable place nationally at this crucial juncture our country is in.
A Raghunatha Reddy, Kadapa
Hail Ajit Pawar!
Fadnavis, the Chief Minister of Maharastra has resigned. The entire episode left a very bad taste in the mouth. All political parties behave the same way. They are power hungry and do anything to cling onto power.
They will use any institution to subvert and come to power including the wrong use of constitutional authorities. Any sort of precedence can be set. Norms are damned.
The person to benefit the most is Ajit Pawar. All the cases against him were dropped. He must be very happy. He might even become a deputy Chief Minster now and later might even become the Chief Minister. What tamasha!
Dr M Anil Ramesh, Hyderabad
Voters feel cheated
It is nothing but total betrayal of promise to the voters but to the sanctity of oath taken in front of the State Governor. What happens now by the order & direction of the Supreme Court?
As I said, courts can never break the law laid by the Constitution and as such, there is no remedy from the judicial point of view. The fact is that the people of the State did not select or elect a strong party to form a Government and hence, they only need to rethink their fate and decide once again in a fresh election.
It is also clear that the elected lot of MLAs of all parties are most sinned, unreliable, unstable and unfit to represent the electorate! Alas, voters have to blame themselves for lack of ability to decide about choice-making as well as for their political ignorance and stupidity too.
Everyone from top to bottom is squarely responsible for the mess! Another attempt for Government formation by any other group-drafting efforts must never be allowed.
Democracy and its basic structure has been put to severe and miserable test now, one after another! There is hopelessness all round! Election process need complete overhaul! It is time for intelligent introspection, in the interest of the nation!
V Sathyanarayanan, Tiruchanoor
Kudos to Health Minister!
As such health department is short of medical and para medical staff thereby sufficient medical service could not be provided to the common people, more so to the people of rural areas who are really deprived of the same and can't go to private doctors which is very costly.
After having observed and studied in depth the Health Minister is convinced that only creating enough employment in the health department is only way to provide enough health services to the common people.
Hence he announced to fill up 12000 jobs that includes medical and para-medical staff is very well coming and we all should applaud Eatala, minister for health, who is committed to make health services to reach common man.
His idea of upgrading existing district hospitals would definitely help emergency and trauma cases which have been compelled to go to private hospitals that is making medical emergency very costly.
It's also must for primary health centres to be upgraded that is providing maximum health care services to people of rural area.IMA appreciates the announcement of health minister on this occasion and also TRS govt as well.
Dr B N Rao, Karimnagar (Ex- Vice President, State IMA, Telangana)
A classic case of 'Pawar' politics
In the political realm of our country democracy ,secularism and are the most abused words. Indira Gandhi declared Emergency to save her Prime Ministership in 1975 saying that democracy was in danger.
Under which democratic moral principle did Sonia behave as an extra constitutional centre of power during the rule of the UPA 2004-14 with her National Advisory Council as extra-constitutional body paid by the government?
The NCP is the proprietary outfit of the Pawar clan. In fact, the actors in the Maharashtra are Sharad Pawar, his daughter Supriya Sule and nephew Ajit Pawar. It is a family quarrel and rivalry over who should have the power in the NCP that has driven Ajit Pawar, the nephew of Sarat Pawar into alliance with Shivsena.
Daughter, Supriya Sule and nephew Ajit Pawar are contenders for Sharad Pawar's inheritance . It is this factor which pushed Ajit Pawar intoalliance with the BJP.
The slogans that democracy and secularism are in danger with unholy alliance between the BJP and Ajit Pawar's "NCP " exposes the absence of ideology and morality as the basis of political activity by the clans of Sonia, Sharad Pawar and theircounter parts in UP and elsewhere.
Dr T H Chowdary, Secunderabad
Subscribed Failed...
Subscribed Successfully...