MyVoice: Views of our readers 31st May 2020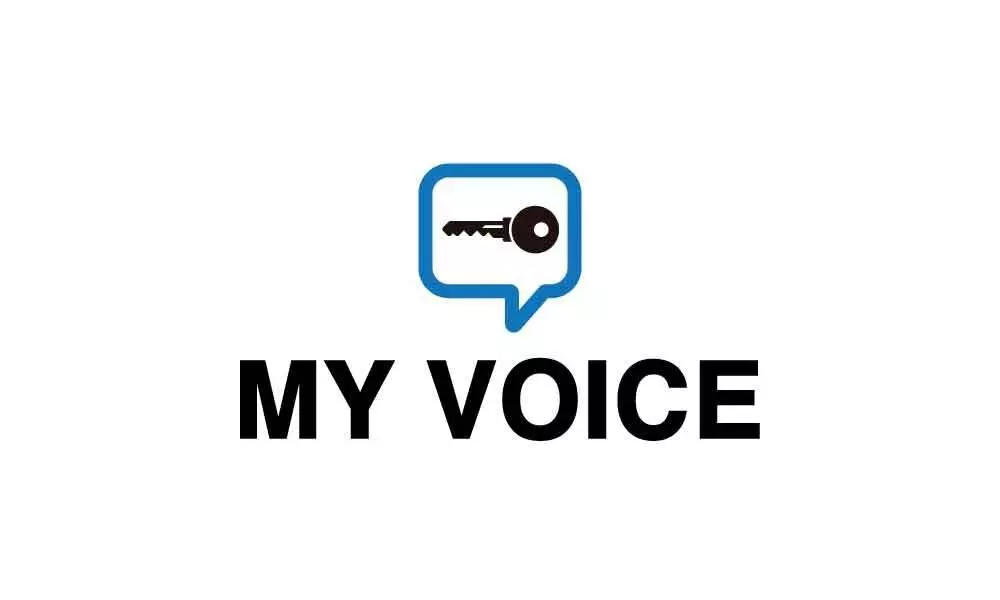 Highlights
MyVoice: Views of our readers 31st May 2020
Coronavirus and water crisis
Water crisis in India can deepen due to Corona pandemic. The pandemic has shown that universal access to water is critical to public health, sustainable development and economic growth – the politicians must act now.
Cleanliness and frequent hand washing are being instructed to prevent corona infection. Many experts are also giving advice on bathing from came outside during this period. So that the bacteria on the body is reduced.
In such a situation, every person is washing hands several times a day, which is also necessary to avoid illness. It is estimated that every person is using about 20 liters of water a day to wash hands. In this way, 130 crore people of the country are using 2 thousand 600 crore liters of water daily.
The NITI Aayog report says that India is facing a severe water crisis. Chhattisgarh, Rajasthan, Goa, Kerala, Orissa, Bihar, Uttar Pradesh, Haryana, Jharkhand, Sikkim, Assam, Nagaland, Uttarakhand and Meghalaya are facing water crisis.
So the people of Delhi, Bengaluru, Chennai and Hyderabad will face more water crisis. Because the ground water here has almost reached the verge of extinction.
According to this report, water scarcity will start from 2020. About 10 crore people will have to face it, while 40 percent of the people of the country will not have get water till 2030.
Water problem in the country is becoming serious with each passing day. The problem of water also increases with the arrival of summer.
India has to deal with the water problem every year, but even then a permanent solution to water has not been found. but the way people are washing their hands to avoid corona, it seems that the water crisis can deepen.
Water crisis can to take the form of war after the pandemic ends. Water management or conservation policies exist in India, but the problem lies in the level of implementation of those policies.
Therefore, the implementation of policies should be overcome and the better implementation of them should be ensured.
S R Gautam, Bhopal
Great initiative by MLA
Media-reports indicate about a very timely initiative by a Delhi MLA announcing monthly cash-relief of rupees 5100 each to be put in bank-accounts of about 400 priests in temples in his constituency with help of his supporters.
There are many small temples in Delhi city where even in normal time, priests have very little income from offerings of daily devotees coming to these temples. Practically position of such poor priests is even inferior to those of beggars.
Corona-crisis has snatched even such small income of poor priests with no relief in sight even if lockdown is further relaxed, because people will avoid going to temples now onwards.
Poor priests even do not get benefits of reservation because of being considered as the highest cast in Hinduism. Delhi government is already paying monthly salaries to those in mosques.
Initiative taken by the Delhi MLA should be taken by all MLAs and corporators cutting across party-lines for sake of humanity.
Madhu Agrawal, Delhi
It's vital to be psychologically fit during lockdown
COVID lockdown is the world's biggest psychological experiment. With its coming to existence many people are facing mental illness by sticking to one place or either scared of the pandemic statistics.
Ambiguity and uncertainty about coronavirus and isolation are creating extremely stressful situations. With some 2.6 billion people around the world in some kind of lockdown, we are conducting arguably the largest psychological experiment ever.
This will result in a secondary epidemic of burnouts and stress-related absenteeism in the latter half of 2020. Taking action now can mitigate the toxic effects of COVID-19 lockdowns.
No doubt Covid-19 is killing people daily worldwide and its effects on the body are known to one and all. But people will also die because of its psychological impact, slowly and silently, and that will not make any headlines.
Today, everyone is busy ascertaining the effects of the disease on people's physical health, the economy, and the nation at large which is inevitably important. But, the focus should also turn towards addressing the psychological issues of the public.
As a psychology final year student, I can understand how serious this problem can become. I suggest everyone not to stick to one place at home. Sticking to the same couch every day not only affects your mental state but also your physical health.
A simple meditation for 30 minutes every day can leave a great impact. In these grim times, we should dig deep in ourselves and understand good and bad about us, self assessment is really important. Surround your home with positive vibes. Unnecessary emotions will destroy you.
Having proper sleep, eating healthy and immunity-boosting food with fixed time-table, doing at-home exercises, interacting with family members will enhance your mind. Watch movies and programs together, take part in cooking experiments, and establish better understanding through something as mundane as shared chores.
Even if you're working from home, take a 10-minute break, and share a cup of coffee/tea with your loved ones. It's precious time that's helping a lot of people realize what they miss out in the usual rush of the rat race.
While preventive and medical action is the most important aspect of fighting the pandemic, emergency psychological crisis interventions for people affected by Covid-19 are also very significant which cannot be ignored.
Mental trauma and the threat infection are now firmly entrenched in the minds of the people and it is most likely to have an adverse impact on the mental health of the sufferers and their well-being.
Raviteja Kathurpalli, Hyderabad
Well done Sonu Sood!
Hats off to Bollywood actor Sonu Sood for having chartered a flight to take 167 migrant labourers from Kerala to their homes in Odisha.
His humanitarian gesture would inspire individuals to jump into service arena and help the lot of such stranded people in these critical moments due to Covid-19 pandemic.
E Sethuramalingam, Kollam
Jagan should watch out
The AP High Court's order to reinstate the ousted SEC Nimmagadda Prasad with immediate effect is a huge setback to the government.
The YSRCP government suffered an avoidable humiliation due to its politics of vendetta. The landslide victory at the hustings in no way licenses the government to act to its whims.
The slew of verdicts against the government warrants an immediate course correction. The every day tussle between the executive and the judiciary is not in the interest of the state.
D Manohara Rao, Visakhapatnam
The 'We can't breathe' war cry
The brutal killing of 46-year-old George Floyd, an unarmed black man by a white police officer aided by three others of his own colour in Minneapolis provoked widespread outrage and condemnation.
The video of the insolent police officer putting his knee to the neck of the handcuffed African American and pressing on till the victim was breathless went viral.
The emotion-ridden protests against the heinous killing in police custody because of his skin's colour spread to multiple cities in the US. The protesters cut across racial boundaries.
US President Donald Trump has called the protesters venting their pent-up anger and sadness 'thugs' forgetting Martin Luther King Jr's words, 'uprising is the language of the unheard' and tweeted 'when looting starts shooting starts' glorifying violence.
Trump has not called the murderers in uniform 'racist thugs' showing where his sympathies lie. In his final moments Floyd was heard saying he couldn't breathe. It prompted the protesters to adopt "We can't breathe" as the war cry.
It is hard to believe that the episode against the backdrop of a global pandemic. It was depravity at its worst that racism has raised its ugly head in the form of four white police officers during the pandemic.
If a pandemic does not affirm common humanity, what else will? The coronavirus is disproportionately affecting African Americans due to their low socio-economic conditions. The permeation of racism proves to be as fatal as the pandemic for the blacks.
The incident brought the issue of racism and police brutality against the blacks into focus. The system and the administration are so biased against the blacks that no charges have been so far framed against the police officers responsible for the black man's death.
True, racism in the US has a long history, but it is shameful the blacks are segregated, surveiled and subjected to all sorts of violence and indignities and denied justice and freedom to this day.
It is a sad truth that some members of the Caucasian population still don't think the "black lives matter'. An understanding of the universality of human condition and experience is essential to see the irrationality of race and repudiate it. We are all the same under the skin.
G David Milton, Maruthancode, Tamil Nadu
Subscribed Failed...
Subscribed Successfully...