Hyderabad: CITU to lay siege to collectorates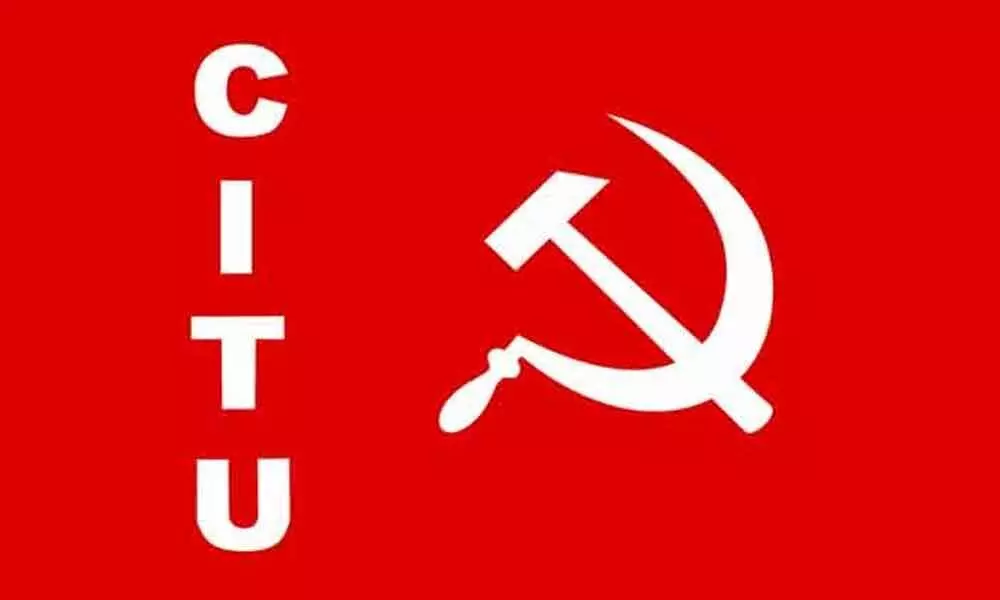 Highlights
Opposes labour codes, agri laws and electricity amendment
Hyderabad: Centre of Indian Trade Unions (CITU) will lay siege to all the collectorates in Telangana on January 7 and 8, CITU Telangana State Committee said in a release on Sunday.
CITU state president Chukka Ramulu and secretary Paladugu Bhaskar demanded that the Central government withdraw labour codes, agriculture laws and Electricity Amendment Bill-2020. They also said that the government should stop focusing on privatising the government institutions.
"Those who do not come under income tax should be given Rs 7,500 each. Each of the poor should be provided with 10 kg rice. NREGS works should be increased to 200 days. The scheme should be implemented in urban areas, too, and the daily wages should not be less than Rs 700 per person.
New pension scheme should be scrapped, and old pension scheme should be implemented. Social security and health security should be provided to everyone," they added. The criticised the central government for being corporate-friendly and not paying heed to farmers' problems.