Hyderabad: City NGO distributes 'Science lab in a box' kits to school students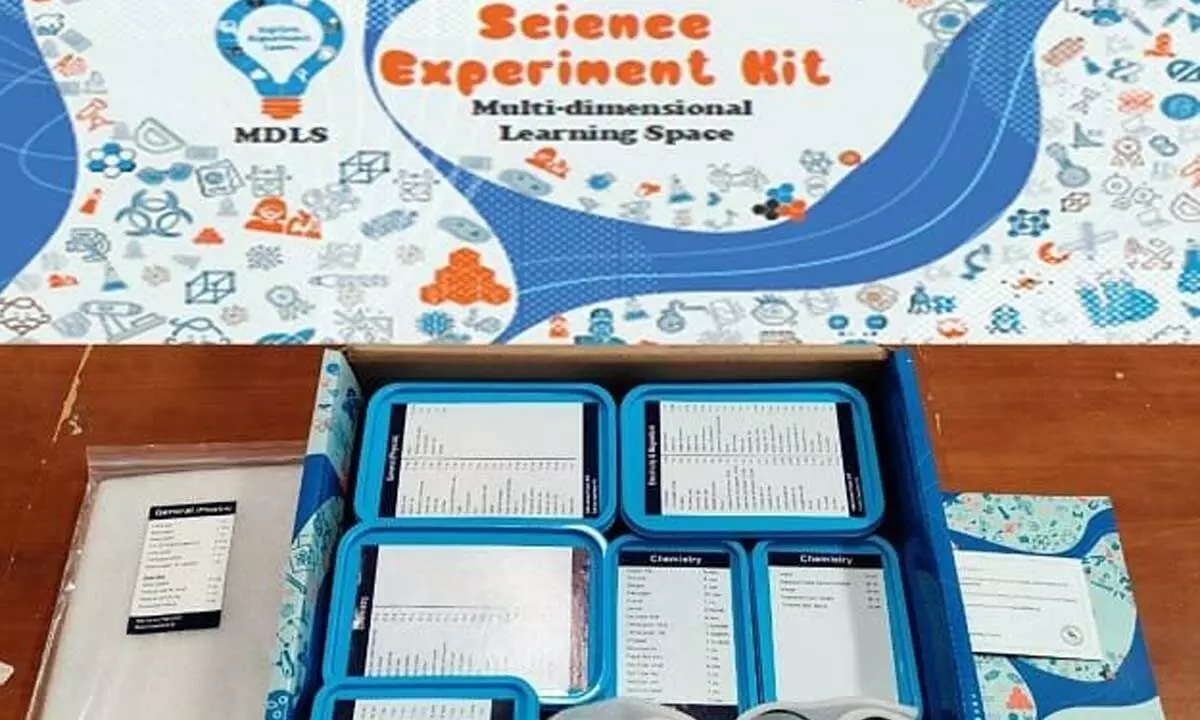 Highlights
India Literacy Project (ILP) addresses the lack of proper Science laboratories in government schools
ILP introduces the innovative "Science Lab in a Box" (science kit) to strengthen science education
Digital classrooms are also established by ILP in government schools, with a focus on training teachers and students
Hyderabad: Several government schools throughout Telangana face the challenge of inadequate Science laboratories. In order to fortify scientific education at the grassroots level, the India Literacy Project (ILP), a non-profit organization, has introduced an innovative solution: The Science Lab in a Box, commonly known as the science kit. Additionally, the NGO has undertaken the commendable initiative of establishing digital classrooms in government schools.

Manmohan Jain, Chairperson of the India Literacy Project, elucidated the NGO's mission, stating, "Our objective extends beyond merely setting up digital classrooms and science labs. We aim to provide comprehensive training to both teachers and students. Often, we encounter government schools with dormant digital classrooms due to a lack of operational know-how. Consequently, we train teachers in effectively utilising the digital systems. We curate the content and align it with the Telangana State Board's syllabus. To date, we have successfully implemented this programme in 1300 government schools across Telangana."
Expanding upon the significance of the Science kit, Jain emphasised that many government school students seldom have the opportunity to engage in scientific experimentation due to the absence of a well-equipped laboratory on campus. The science kits aim to cultivate an interest in science among these students by connecting theoretical concepts to real-world applications. These kits provide a conducive space for children to observe, comprehend, experiment, and engage in discussions regarding various scientific phenomena and their surroundings. Students can explore, touch, and construct without the fear of damaging expensive equipment. Comprising over 200 chemistry, physics, and biology concepts, the science kits align with the curriculum outlined by the National Council of Educational Research and Training (NCERT) for grades 5-10. The objective of these kits extends beyond simplifying subject comprehension; they also aim to foster a scientific temperament among students.
So far, we have successfully distributed science kits and conducted training sessions for 284 teachers and 3000 students across 54 government schools. Each kit includes a comprehensive manual, offering detailed instructions on how to utilise its contents effectively. Additionally, our dedicated volunteers visit schools to provide hands-on training to both teachers and students, he added.