Hyderabad: Poor state of schools belies government's tall claims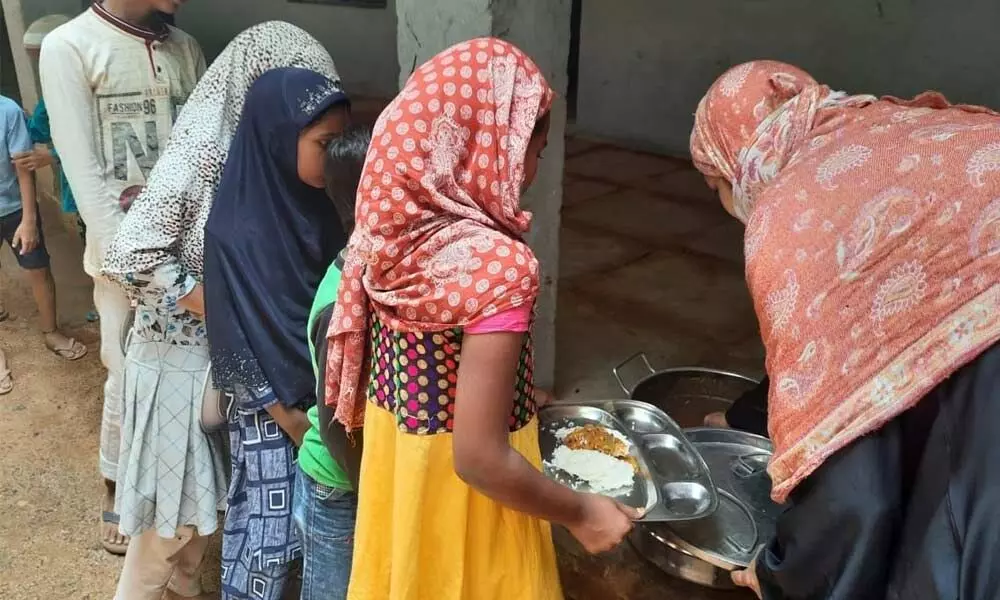 Highlights
Infrastructure gaps and lack of basic amenities are still troubling a majority of government schools
Hyderabad: Even after the government reopened the schools and claimed it provided best facilities in government schools, a majority of the State-run schools in parts of the Old City lies in a state of neglect. A large number of schools are in the worst condition and face dearth of basic facilities.

Infrastructure gaps and lack of basic amenities are still troubling a majority of government schools. As per the Telangana government's decision, all schools including government schools and model schools reopened from September 1. The government claims to provide better facilities in the ongoing pandemic. Despite tall claims by the government, many such schools still do not have basic facilities such as infrastructure, drinking water and toilets.
Government schools in parts of Old City exist with no maintenance work done for years, broken glass panes, plaster coming off from walls, leaky roofs, missing desks and benches, improper and unhygienic washrooms and toilets, no electricity are some of the common problems faced by every government school. "Government schools in Hussaini Alam, Dangalguda, Charminar, Darulshifa, Alijah Kotla, Shamsheergunj, Chatta Bazar are among the oldest schools in the city and are lacking basic infrastructures. The tall claims of the government in providing at least hygiene also remain deprived," said Mohammed Ahmed, Vice President Minority Cell, TDP.
During the pandemic, a majority of parents are afraid to send their children to schools and if one sends, finds it difficult due to lack of facilities in schools. "The student attendance in the schools are slowly increasing as most of the higher section students are coming to school, but the schools face dearth of facilities," he added.
In most of the government schools there is a garbage dumping yard at the school entrance. This was witnessed to be the poorest liability in the Covid times. Similarly, in other areas including Shalibanda government school in Haribowli, Venkat Raoi Memorial school in Lal Darwaza and schools in Moghalpura are found to be in poor condition."Lack of water, poor maintenance and unavailability of separate toilets for girls continue to be the bane in these schools," said K Venkatesh, a Congress leader in Old City.
The children in schools located in Rein Bazar, Yakutpura, Madannapet, are having their mid-day meals in open ground with no proper hygiene. "We requested the authorities to make a shed for children to have their mid-day meals but all in vain. There is no proper drinking water facility for students. Only one tap is provided," added Abdul Rahman, social activist.
With no sanitary staff, there is no one to clean the school premises. As a result, garbage and waste pile up and the school premises stink with a foul smell. Also, the majority of schools run without water facility in washrooms, and also for drinking," he added.
Interested in blogging for thehansindia.com? We will be happy to have you on board as a blogger.