Hyderabad: Voters cast doubts over survey by GHMC sanitation workers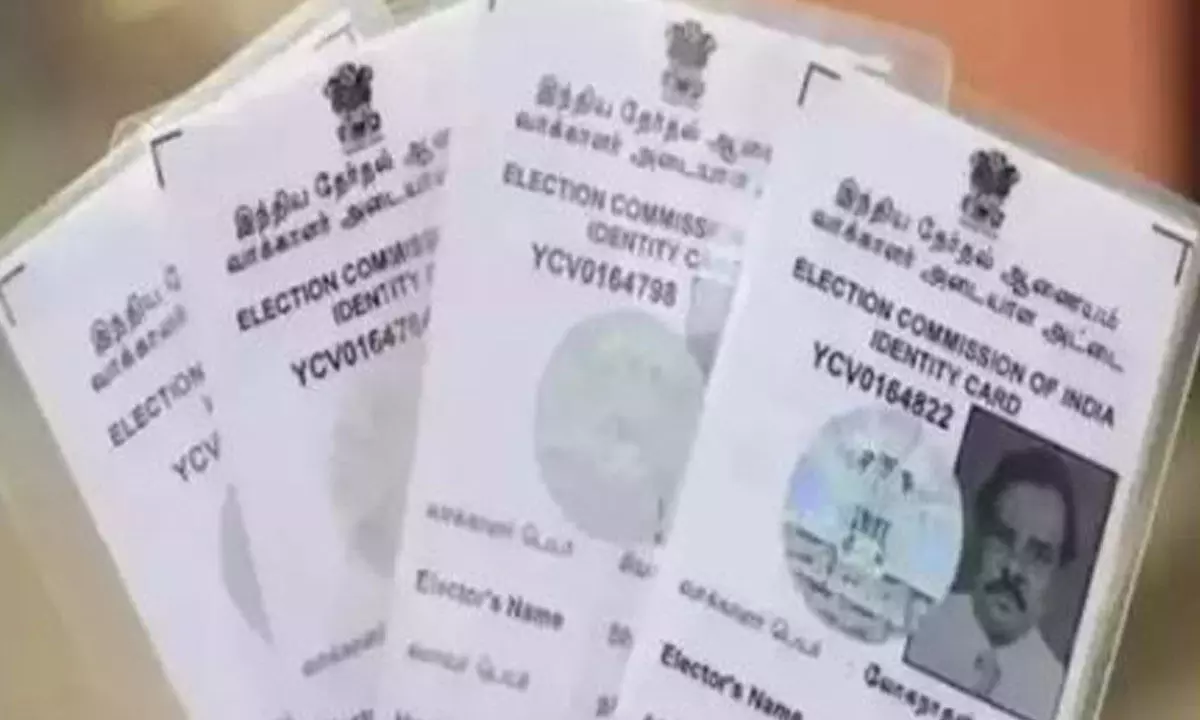 Highlights
With upcoming assembly elections, the voter list survey is being conducted by the Greater Hyderabad Municipal Corporation's sanitation wing workers instead of regular Asha workers in parts of Old city
Hyderabad: With upcoming assembly elections, the voter list survey is being conducted by the Greater Hyderabad Municipal Corporation's sanitation wing workers instead of regular Asha workers in parts of Old city. Voters were in dilemma that their vote would get canceled this time as the enquiry and survey is being conducted by the sanitation workers who lacks awareness about enumeration of voters.
According to residents, for the last few days, garbage collectors and other sanitation workers carried the voter list and held a survey of the voters in various circles of Old city. These workers have been visiting door-to-door with the list and enquiring for the voter's name in the list and confirming their identity.
"Even though these workers lack awareness of the enumeration of voters and do not have knowledge in this area, they have been visiting and enquiring about the voter identities. This lackadaisical attitude of the municipal corporation may end with the citizens losing their vote," said Taher, a resident of Moghalpura.
K Venkatesh, Congress leader said, in a meeting with Booth level officer and political party leader it was found that the voters survey is being done by the sanitation workers among which most of them are uneducated and cannot read and write. "How can these workers enumerate the voter list?" alleged Venkatesh.
For instance, in Charminar constituency, there are 198 polling booths and over 2 lakh voters, to which one supervisor was a GHMC officer who was appointed and under him there are 6 sanitation workers within each booth who are taking up surveys. "In field, these workers may not identify the door number, read out the names and cannot not identify the present voters, dead voters and new voters. With this, the voters may lose their vote," added Venkatesh.
Venkatesh said, earlier, Asha workers and hired agencies which were hired by the officials used to hold surveys ahead of elections, and they would be paid for their duty. But now these workers were appointed with no chargers and are holding a survey," he added.
A sanitation worker on the request of anonymity at Lal Darwaza said, the higher official assigned the work and handed over the voter list to hold a survey. "Most of us could not even read and write and identify the house number, name and area. A majority of them are not off the field, as we are on our duty of collecting garbage."
Moreover, Mohammed Ahmed, Vice President Minority Cell, TDP said that the workers with the influence of local leaders are holding the survey. They are also uploading bogus votes in the area.