TRS netas out to douse rebel fire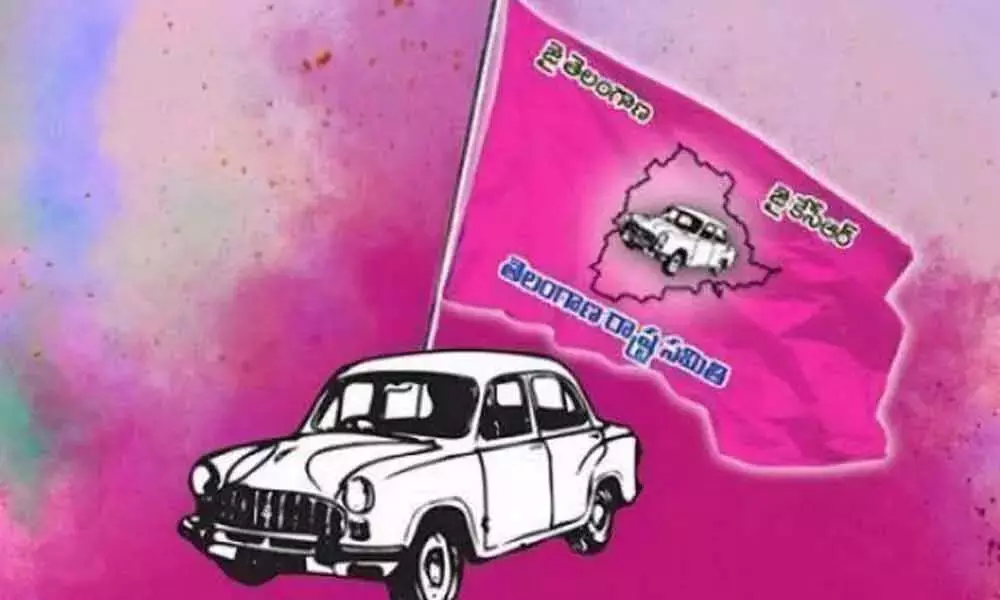 Highlights
The ruling party has been facing the rebel trouble in about 26 divisions in the city as the party candidates filed nominations going against the decision of the party
Hyderabad: The ministers and senior leaders swung into action to pacify the TRS leaders, who filed nominations as rebels after they were denied tickets in the Greater Hyderabad Municipal elections.
The Tribal Affairs Minister Satyavathi Rathod ensured three rebel candidates of the party withdrew their nominations. She talked to Pittala Naresh Mudiraj, K Ravinder Mudiraj, A Bal Reddy and encouraged them to withdraw their nomination from the Chilkanagar division. She urged the party leaders to work for the candidates who were nominated by the party. The leaders who filed nominations as independent candidates withdrew their nominations and assured to work for the victory of the party's official candidate Geeta Praveen Mudiraj. A day before, the TRS working president had asked the party candidates to visit the houses of those leaders who could not get tickets and enlist their support for the victory of TRS.
The ruling party has been facing the rebel trouble in about 26 divisions in the city as the party candidates filed nominations going against the decision of the party. The problem is more in the divisions where the party changed the candidates as many including the sitting corporators filed nominations. The rebel candidates filed nominations in divisions like Maula Ali, HB Colony, Tarnaka, Hyder Nagar, Vengal Rao Nagar.
The leaders had talks with the rebel candidates at various places and are hoping that the candidates will withdraw their nominations by Sunday, the last date for withdrawal of nominations. The in-charges appointed by the TRS is helping the party in making the rebels to withdraw their candidature. With ministers requesting the candidates to withdraw, they are accepting and promising to support the candidates.
Subscribed Failed...
Subscribed Successfully...