Vijayawada Municipal corporation employees provide shelter to poor old people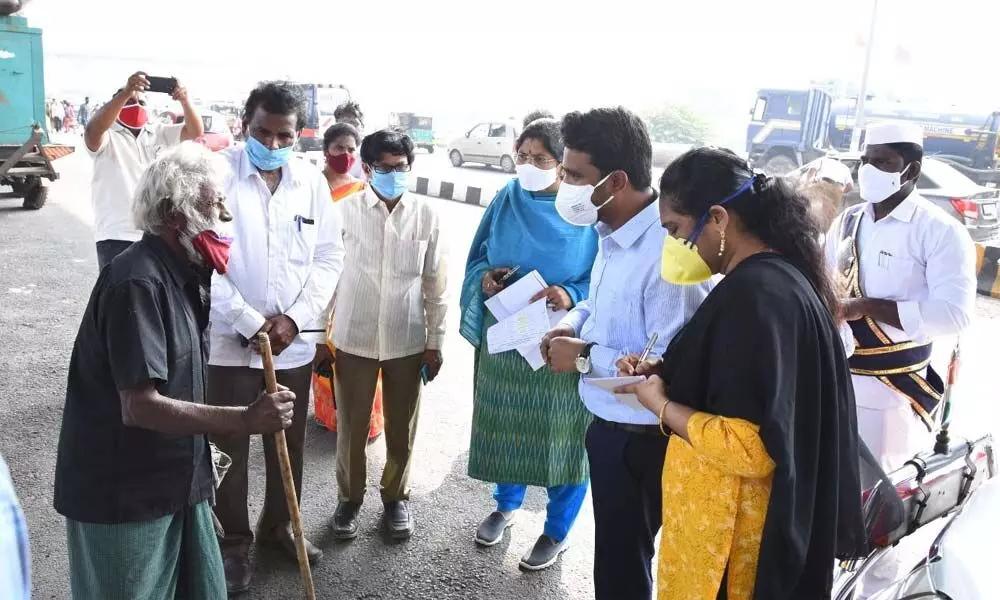 Highlights
Food and shelter will be given by the employees' association free of cost
These helpless elderly people are provided shelter at old age home in Rajiv Nagar
No money donations are allowed
Donors can donate rice, provisions and vegetables, says Commissioner Prasanna Venkatesh
Vijayawada: Destitute and neglected elderly people in the city will get shelter that is provided by Vijayawada Municipal corporation Employees Association.
The VMC employees in coordination with the Municipal Corporation have set up the old age home in Rajiv Nagar and providing shelter there. Municipal Commissioner Prasanna Venkatesh is personally speaking to the destitute old people in the city and providing shelter.
On Sunday, the Commissioner and other officials provided help to some poor old people by sending them to the old age home. Food and shelter will be given by the employees' association free of cost. No money donations are allowed and donors can donate rice, provisions and vegetables, said the Commissioner Prasanna Venkatesh.
Due to socio and economic reasons, many elderly people are neglected and abandoned by their family, particularly the children. These helpless elderly people both men and women are seen at the city bus shelter, Chitti Nagar tunnel, pavements, near the RTC bus station, parks and other public places. On the other hand, beggars are also found in many parts of the city begging on the roads. It will be difficult to differentiate, the beggars and the destitute people, who were neglected by the family members.
Commissioner Venkatesh told the media that the old age home set up at Rajiv Nagar is only for destitute and not the beggars. He said after collecting proper information these hopeless poor people will be given shelter in the old age home. He said some VMC employees were touched with the pathetic condition of the poor and destitute decided to give shelter and set up old age home in Rajiv Nagar.
The VMC staff conducts health check-up before taking them to the shelter in Rajiv Nagar. On Sunday, the Municipal Commissioner along with his wife Dr Ch Manasa, VMC Medical and Health department officials visited some areas of the city and noticed the destitute. After conducting medical check-up, they were shifted to the old age home.
The VMC has also set up a landline number with 0866-2422400 to give information about the destitute living on the pavements, bus shelter, parks and other places. The VMC Commissioner last week had inaugurated the old age home and interacted with the inmates.