Sports will enhance overall personality of children: Mayor Hari Venkata Kumari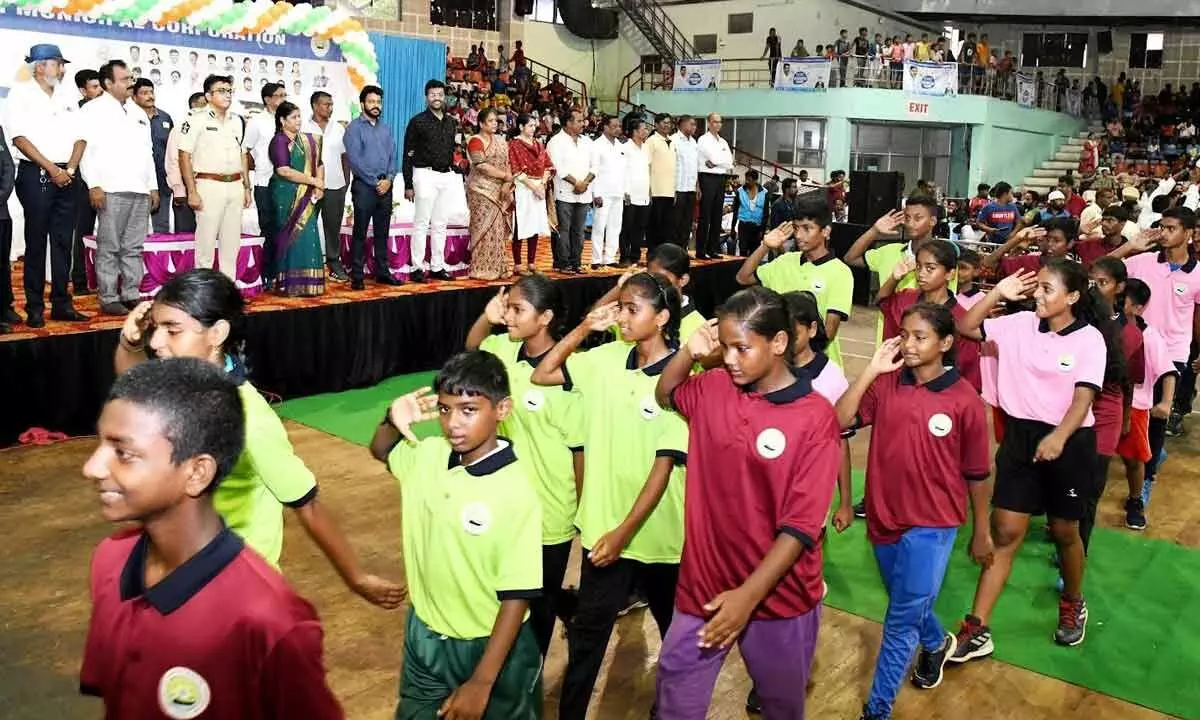 Highlights
Students are asked to bring more fame to the city by excelling in sports and winning medals at district, state, national and international levels
The Chief Minister Jagan Mohan Reddy is giving top priority to sports in the state
Steps will be taken to construct more stadiums soon across the district
Visakhapatnam: Mayor G Hari Venkata Kumari exhorted the children to give equal importance to sports along with their academics.
At the closing ceremony held at Swarna Bharathi Indoor Stadium on Wednesday, the Mayor said 363 training centres were organised in 98 wards and around 10,000 children were trained in different sports for a period of 15 days.
Students were asked to bring more fame to the city by excelling in sports and winning medals at district, state, national and international levels. Hari Venkata Kumari said the summer camp was organised with the intention of honing the skills of the children in sports.
The Mayor said that if students excel in sports, the scope for getting job opportunities gets widened. Chief Minister YS Jagan Mohan Reddy is also giving top priority to sports in the state, she mentioned.
The Mayor assured that steps would be taken to construct more stadiums soon across the district. City Police Commissioner CM Trivikrama Varma wished children to master their favourite sports activity and win a number of medals in their respective streams. GVMC Commissioner CM Saikanth Varma said the summer camps which were stopped for three years due to Covid-19 pandemic would be continued.
Students were asked to utilise opportunities to play sports that enhance physical strength along with fun.
Holding placards, students took part in the programme, while winners received certificates and medals. During the valedictory, cultural programmes were organised. Deputy Mayor Jiyyani Sridhar, YSRCP floor leader Banala Srinivasa Rao and corporators participated in the programme.