Visakhapatnam: Botcha Satyanarayana says situation not conducive for polls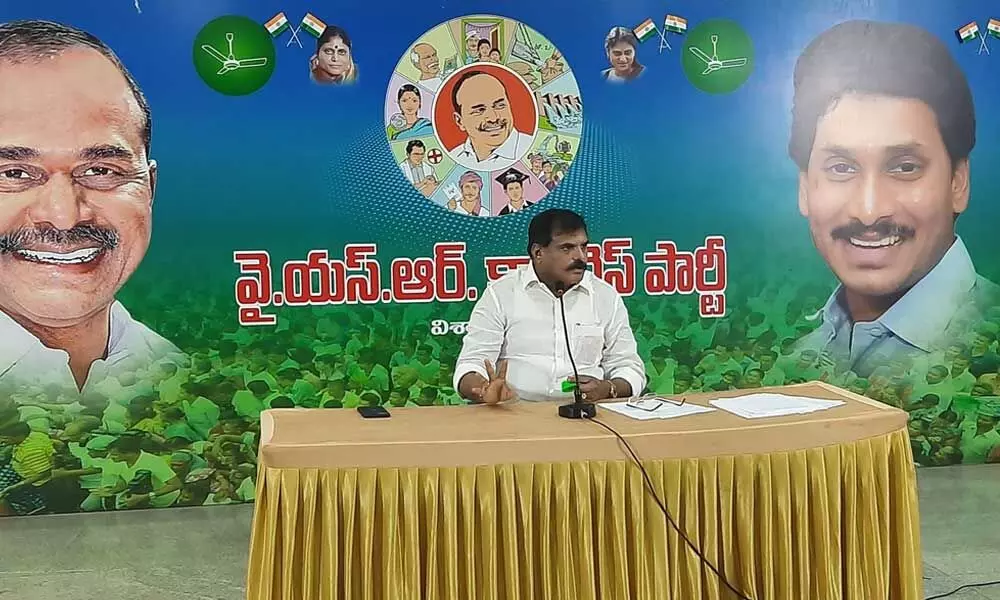 Highlights
Points out that keeping the employees' and people's safety in view, many are opposing the civic polls
Says the threat of the second wave of pandemic is looming large
Wonders for whose benefit the election schedule has been announced
Alleges that the SEC wants to apply brakes on the various welfare schemes being implemented by the State govt
Visakhapatnam: Minister for Municipal Administration and Urban Development Botcha Satyanarayana exuded confidence that the YSRCP will win 95 per cent seats in the local body elections whenever they are held.
Speaking to the media at the party office here on Sunday, he said keeping the employees' and people's safety in view, many are opposing the civic polls. "We have been repeatedly saying that conducting elections is not safe now as the government is responsible if anything goes wrong in the present situation," the Minister said.
Botcha said that people are aware of the 'Unconstitutional force' behind the decision and the motive of the Election Commissioner as well.
The Minister said the State was implementing several welfare programmes and alleged that the State Election Commission (SEC) wants to apply brakes on them by bringing in the election code.
He said that the SEC's decision was nothing but 'Unconstitutional' and reflects misuse of power. "With the threat of the second wave of the pandemic looming large, many political parties, employees and people from various sections of society are against the conduct of the local body polls. I do not understand why such a decision has been taken in a short span of time," he wondered.
Further, the Minister said he did not understand for whose benefit the election schedule was announced. He alleged that the State Election Commission was acting like a 'Political party.'