144 minors detained in J&K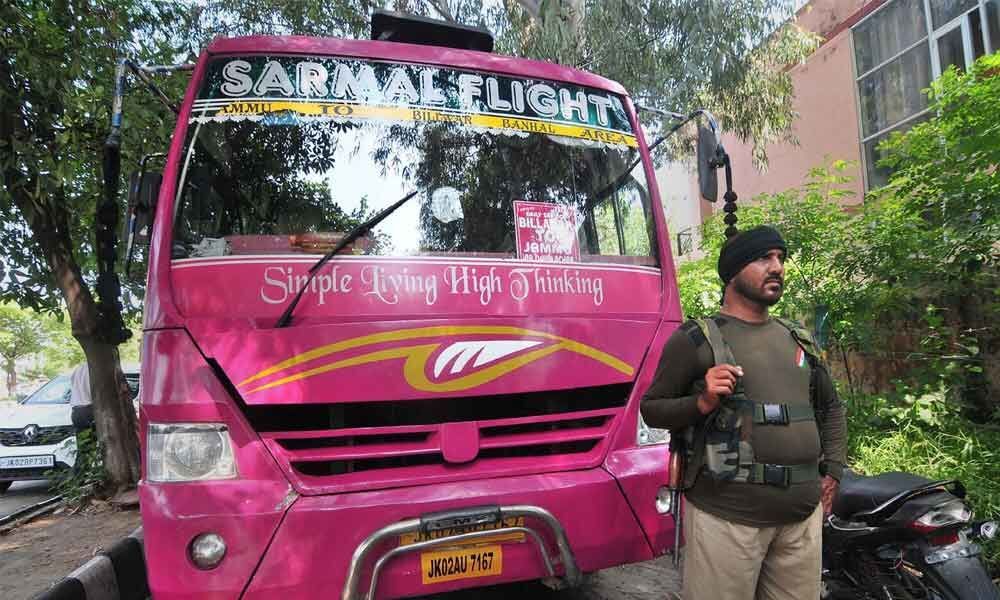 Highlights
There has to be balance between personal liberty & natl security: SC
Top court to hear from Nov 14 pleas challenging constitutional validity
New Delhi: No child has been illegally detained by security forces in Jammu and Kashmir, the state administration has told a four-member committee appointed by the Supreme Court to look into allegations of illegal detention.
The government, however, has admitted that 144 minors have been detained since August 5, and children as young as 9 and 11 year old are on that list, the committee informed the Supreme Court today.
According to the state police, the minors have been detained for stone pelting, rioting, causing damage to public and private property and they have been kept in Observation Homes, read a report by the committee.
The police have also dismissed media reports on the matter as "fictional imagination" and "sensationalism" meant to "malign the police," the committee said.
The Central government filed a counter-affidavit in a petition filed by Kashmir Times editor Anuradha Bhasin challenging the curb on media in Jammu and Kashmir in wake of the abrogation of its special status.
In the affidavit, the Centre contended that there are no restrictions on the movement of the media personnel in the region. "Regular press briefings and press releases are being organised to disseminate the information," it stated.
There has to be a balance between personal liberty of an individual and national security, the Supreme Court said Tuesday while hearing the pleas that have raised issue of curbs in the Kashmir Valley after the abrogation of provision of Article 370.
The top court''s remarks came after the Jammu and Kashmir administration said that 100 per cent landlines are working in the Valley and their is no restriction on he movement of people during the day time
.
Solicitor General Tushar Mehta, appearing for J&K administration, told a bench headed by Justice N V Ramana that if mobile and internet facility were resorted in the Valley, then fake WhatsApp messages would be circulated from "across the border" and it might incite violence there.
The Supreme Court fixed November 14 to commence hearing on a batch of petitions.
Normal life remained affected in Kashmir for the 58th consecutive day with markets shut and public transport off the roads, officials said.
FATF may blacklist Pak
The Financial Action Task Force can anytime blacklist Pakistan for terror financing, defence minister Rajnath Singh said on Tuesday.
In August, the Asia Pacific Group of the FATF had put Pakistan in a terror 'blacklist' for its failure to curb funnelling of funds to groups responsible for scores of attacks in India.
The defence minister said excessive militarisation and focus on wrong policies without financial progress have resulted in a situation that Pakistan Prime Minister Imran Khan is not able to make arrangements for a flight to attend a global event.
Singh's statement came after Khan and his delegation were forced to return to New York after the special jet given to him by the Saudi government developed a technical fault while heading to Islamabad.
'No 3rd party mediation'
Categorically rejecting any scope for third party mediation between India and Pakistan on Kashmir, External Affairs Minister S Jaishankar has said India's stand has been clear for decades and the two countries can discuss the issue bilaterally.
"India has been clear for 40 odd years that we would not accept mediation... and that whatever has to be discussed has to be discussed bilaterally," Jaishankar told a group of Indian reporters on Wednesday when asked about United States President Donald Trump's mediation remarks on Kashmir.
Subscribed Failed...
Subscribed Successfully...