Better late than never: Jaya Bachchan on Hyderabad rape accused encounter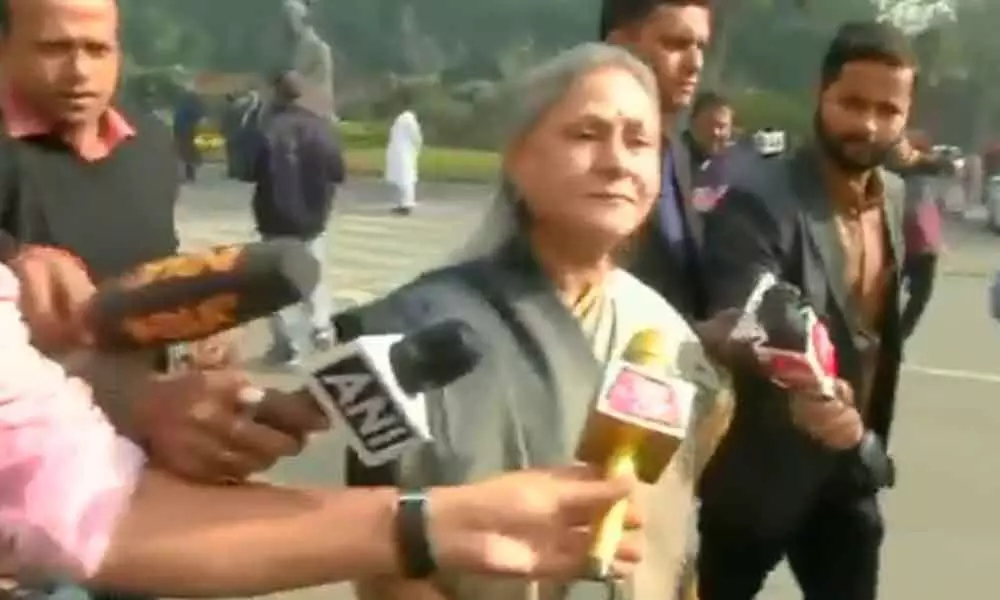 Highlights
The encounter of four accused in the rape and murder case of Hyderabad has incited reactions from many top politicians in the country
All four accused in the horrific Hyderabad rape-murder case have been killed by the police. The police stated that the accused they tried to escape when they were taken to recreate the crime scene. Top police officials, including Cyberabad Commisioner of Police VC Sajjanar, reached the spot where the incident took place.
The victim's parents have been lauding the police for their move. The encounter has incited many appreciative reactions from people all over the nation.
Spiritual leader Baba Ramdev said what the Telangana police had done was courageous, and that justice had been delivered.
'Der aaye, durust aaye' said Jaya Bachchan on Hyderabad rape accused encounter loosely translating to 'Better late than never' The Samajwadi party leader said the accused must be lynched earlier this week in parliament.
#WATCH Samajwadi Party MP Jaya Bachchan on accused in the rape and murder of the woman veterinarian in Telangana killed in an encounter: Der aaye, durust aaye...der aaye, bohot der aaye.. pic.twitter.com/sWj43eNCud

— ANI (@ANI) December 6, 2019
Digressing from others were politicians Arvind Kejriwal, Shashi Tharoor and Maneka Gandhi. In different statements, all the three leaders opposed the police's move.
In a Twitter post, Congress MP Shashi Tharoor said he agreed "in principle" that extra-judicial killings can't be allowed. He added, "for instance, if the criminals were armed, the police may have been justified in opening fire preemptively. Until details emerge we should not rush to condemn. But extra-judicial killings are otherwise unacceptable in a society of laws," Tharoor said.
BJP MP Maneka Gandhi on Telangana encounter: Jo bhi hua hai bohot bhayanak hua hai is desh ke liye, you cannot kill people because you want to. You cannot take law in your hands, they(accused) would have been hanged by Court anyhow pic.twitter.com/4in4sBMJDp

— ANI (@ANI) December 6, 2019
This was in reference to the statement a top police official has said the accused snatched a weapon and fired at the police first.
Cops have no option if criminal tries to flee, justice has been served, said Bhupesh Baghel the Chief Minister of Chhattisgarh.
Maneka Gandhi slammed police action and said one can't kill anybody because one wishes to.
BJP MP Maneka Gandhi, the former central minister for women and child development, says what happened in Telangana this morning was "horrible" for the country. The accused, she said, would have been given a death sentence in any case, she said.
Citizen's loss of faith in criminal justice system is something to worry about, said Delhi CM Arvind Kejriwal
Home Ministry sources say the Telangana government needs to provide information about this morning's police action to the National Human Rights comission through the MHA.
Subscribed Failed...
Subscribed Successfully...