Cheif Minister visits flower show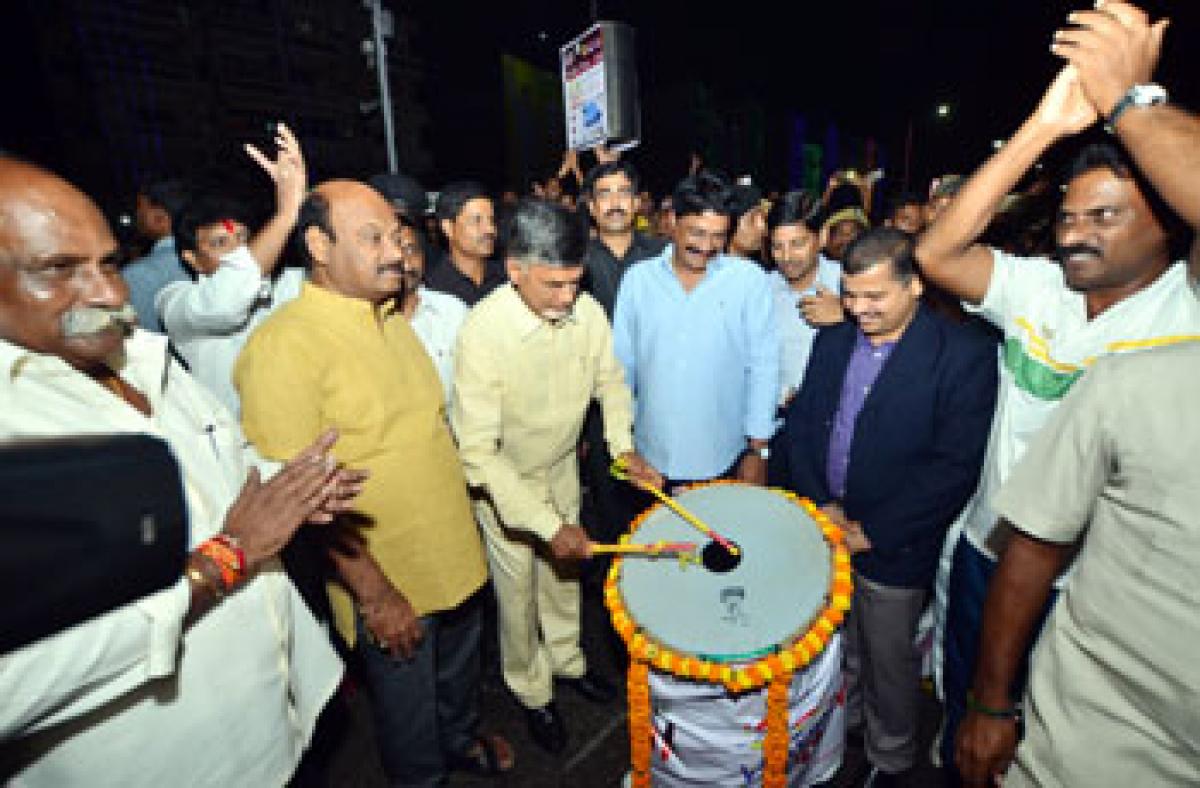 Highlights
Cheif Minister N Chandrababu Naidu beating a drum to launch the carnival on Beach Road in connection with Visakha Utsav in Visakhapatnam on Saturday
Visakhapatnam: Chief Minister N Chandrababu Naidu who arrived in the city at around 5 p.m. on Saturday, visited the Parimala Flower Show arranged by Visakhapatnam Urban Development Authority (VUDA) as part of Visakha Utsav at MGM Park inside VUDA Park.
Panchayat Raj Minister Ch Ayyanna Patrudu, HRD Minister Ganta Srinivasa Rao, MLC Dr M V V S Murthy, MLAs Velagapudi Ramakrishna Babu, Palla Srinivasa Rao, Vasupalli Ganeshkumar, Panchakarla Ramesh Babu, Collector N Yuvaraj, Municipal Commissioner Praveen Kumar and Superintendent of Police Koya Praveen accompanied the Chief Minister.
The VUDA Vice-Chairman Baburao Naidu welcomed the Chief Minister at the Flower Show where HRD Minister Ganta and Collector Yuvaraj explained Naidu about the varieties of plants displayed in the flower show. Mr Naidu who examined the show closely, interacted with the visitors and surprised many by shaking hands with them.