Educational loans on decline in East Godavari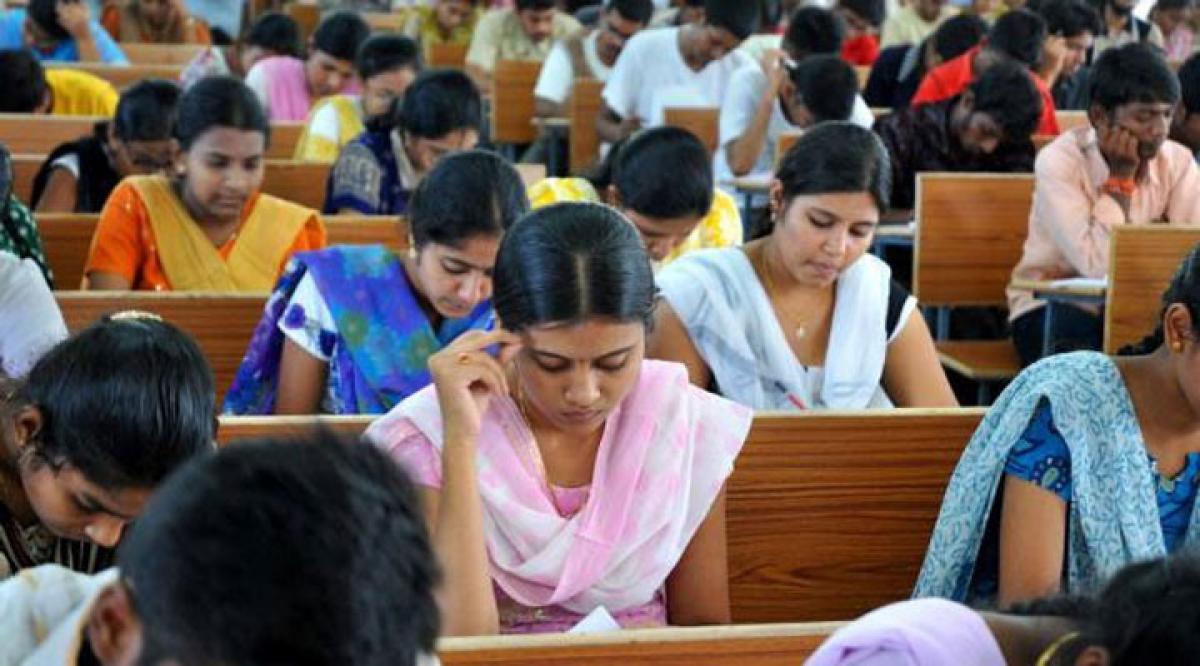 Highlights
Fee reimbursement and banks' insistence on collateral putting off students. The loans disbursed in this financial year are one-fourth of that was three years ago.
Kakinada: Educational loans, which are more or less the lifelines for students to pursue higher education in the country and abroad, are not only getting away from the reach of common man but their numbers are also dwindling in East Godavari district. Though the banks have disbursed educational loans worth Rs 48 crore to 620 students across the districts in the financial year 2016-17, the number is one-fourth of what it was three years ago.
Financial experts cite two reasons for the sharp decline in the number of loan takers. According to them, the State government's fee reimbursement and the banks' insistence on collateral, despite the guidelines stating otherwise are the stumbling blocks.
Educational loans in the district have picked up in the past decade due to initiatives taken up by the then district collector M Subramaniyam. From what used to be a meagre Rs 3.50 crore loans with 150 applicants, the loans have touched Rs 200 crore, only to decline sharply.
Speaking to The Hans India, lead bank manager of the district S Jagannadha Swamy said that the bankers are of the opinion that the provision of fee reimbursement by government brought down the number of loan seekers considerably.
"As of December 2015, there is an outstanding debt of Rs 455 crore pertaining to 1,450 beneficiaries. Students apply for loans to pursue overseas education and there are instances where, they have furnished falsified address," he added.
Dr Paruchuri Krishna Rao, chairman of Pragati Educational Institutions said that though the fee reimbursement is covering 50 per cent of the tuition fee, the reluctance of bankers to extend loans without collateral is the main reason for decline in educational loans.
"Unless the collateral security is pounded banks are not coming forward for providing education loans," he added.
L Anjaneyulu