BJP demands CBI probe into allegations on capital land deals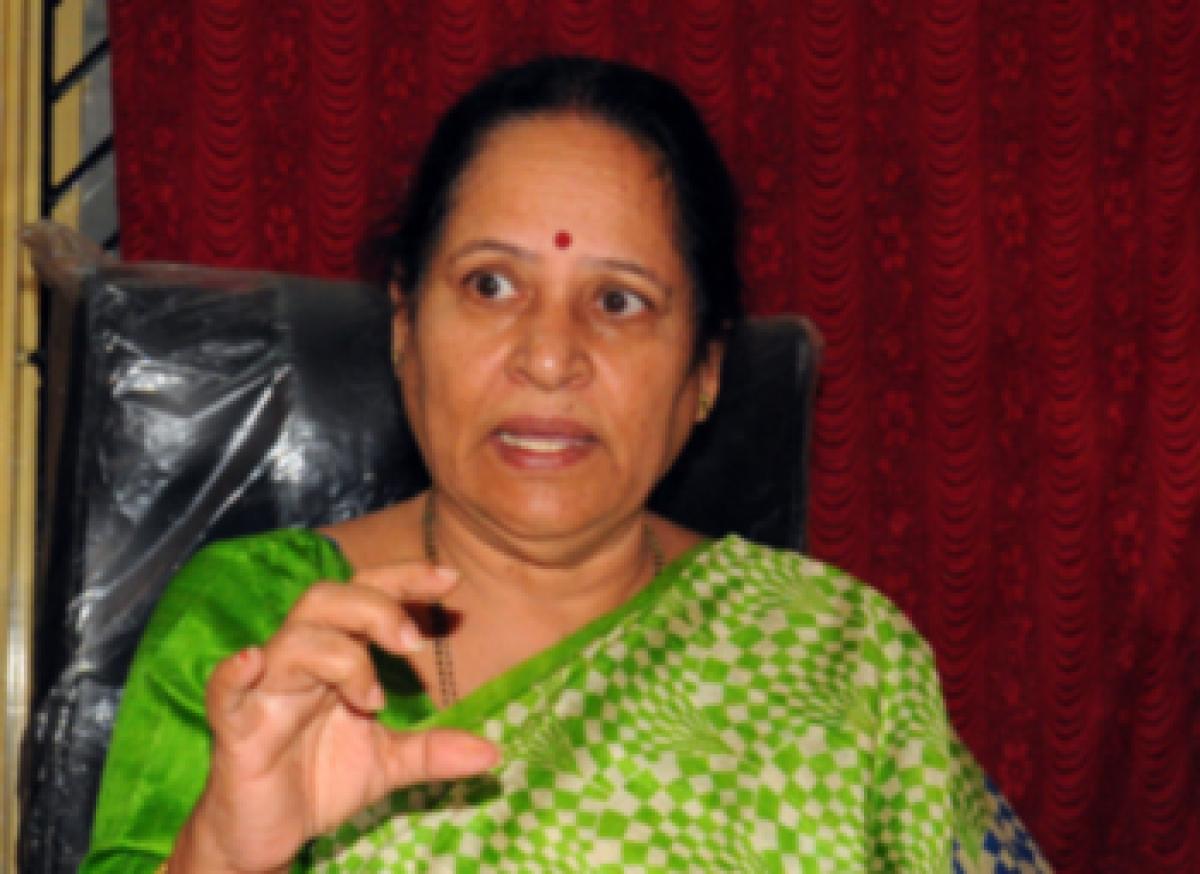 Highlights
BJP national executive member K Santha Reddy asks the TDP leadership to "come clean" on the issue lest it would strain the relationship between coalition partners
BJP national executive member K Santha Reddy asks the TDP leadership to "come clean" on the issue lest it would strain the relationship between coalition partners
Vijayawada: The TDP which is already facing flak from the Opposition parties over the alleged corruption vis-à-vis land deals in the upcoming State capital, Amaravati, is now being targeted by its coalition partner BJP.
Speaking to press persons here on Thursday, BJP national executive member K Santha Reddy demanded Chief Minister N Chandrababu Naidu to order a CBI probe into capital lands.
The BJP leader did not mince words in expressing displeasure that mounting allegations against Chief Minister himself in the matter was adding to the discomfiture for them.
She demanded the Chief Minister to "come clean" on issue, failing which she said it would be difficult for the BJP to face the public as TDP's coalition partner. She also took exception to TDP leaders criticism against BJP leader Daggubati Purandheswari when the latter found fault with the State government on the Polavaram project. She said that the Pattiseema project was not part of the Polavaram which was accepted by the Centre as national project.
She advised TDP leaders to refrain from making "false" allegations against the BJP as it would strain the relationship between the two parties.