Corporation park gets facelift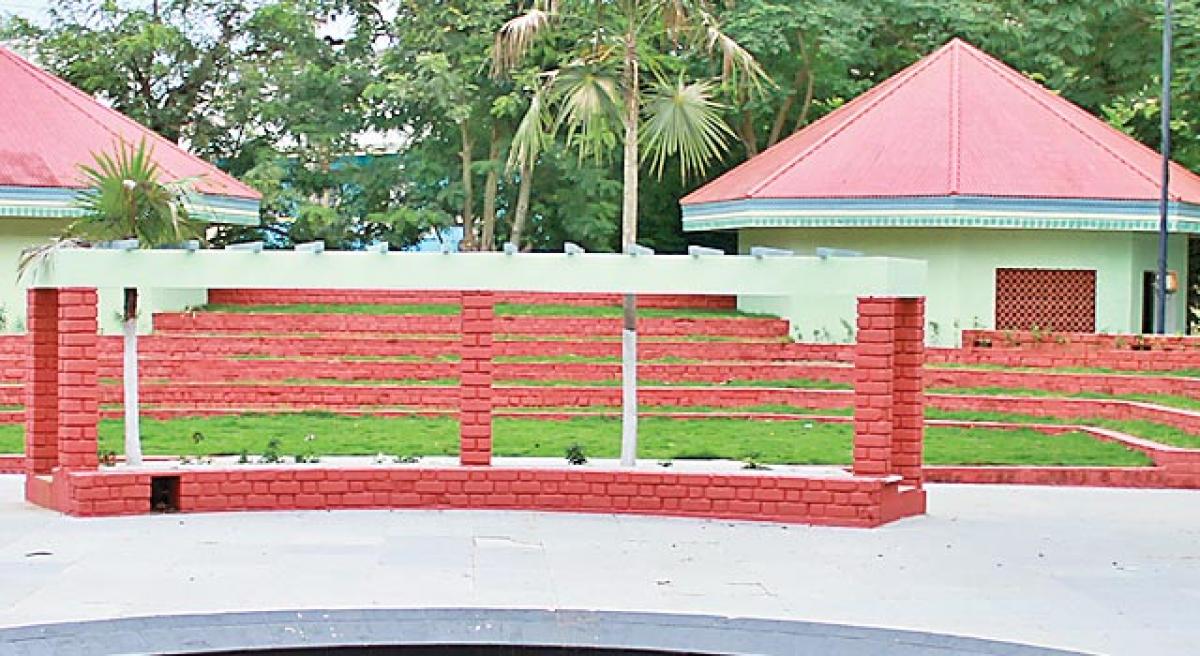 Highlights
The park in its hey days which lasted for about 50 years remained a main centre for the people to meet in lush green environment while the public address system linked to the All India Radio (AIR), the only source of mass communication then, broadcasting programme in the morning and evening attracting people. People like Rangarao (90) said he used to visit the park daily where who is who of the ci
​Tirupati: The corporation park located in Manchala Street in the pilgrim city is all set to regain its past glory. The park named as Prakasam Park is the first one in the city developed 70 years back is almost in a ruined condition with no proper maintenance by the corporation coupled with the apathy of the authorities.
The park in its hey days which lasted for about 50 years remained a main centre for the people to meet in lush green environment while the public address system linked to the All India Radio (AIR), the only source of mass communication then, broadcasting programme in the morning and evening attracting people. People like Rangarao (90) said he used to visit the park daily where who is who of the city also often met.
No wonder, the neglected park area soon turned as an asylum for the urchins and also open places around the park were often misused for open defecation, causing lot of nuisance to the people living in the nearby localities.
The paucity of funds made municipality to hand over the park to a corporate firm Amara Raja Batteries which improved it by renaming it as Rajanna Park but backed out after five years in 2010 resulting in the park returning to its state of neglect.

But, thanks to the TDP government that came to power after bifurcation, giving top priority to the pilgrim city beautification, saw Rs 13.50 lakh released under the city beautification project. According to Municipal Corporation of Tirupati Commissioner Vinay Chand, the works including beautiful landscaping, laying of walking track, children's playware, planting of more trees where ever possible etc. were nearing completion.
The rejuvenation of the park located in the midst of localities with a mixture of poor, lower and middle class is a boon to the residents including old, youth and children. It would provide them the much needed breathing space to refresh, he added.
Ramalakshmi (63), a retired Sankrit lecturer, who is living since her birth in the house opposite to the park across the street said she was surprised to see the park metamorphosing into an enchanting public place. "
It was unbelievable and I never thought that the park could become so beautiful," she said complementing the corporation for giving a new lease of life to the park much to the relief of the people like her in the area.