Assigning capital construction works to foreign firms opposed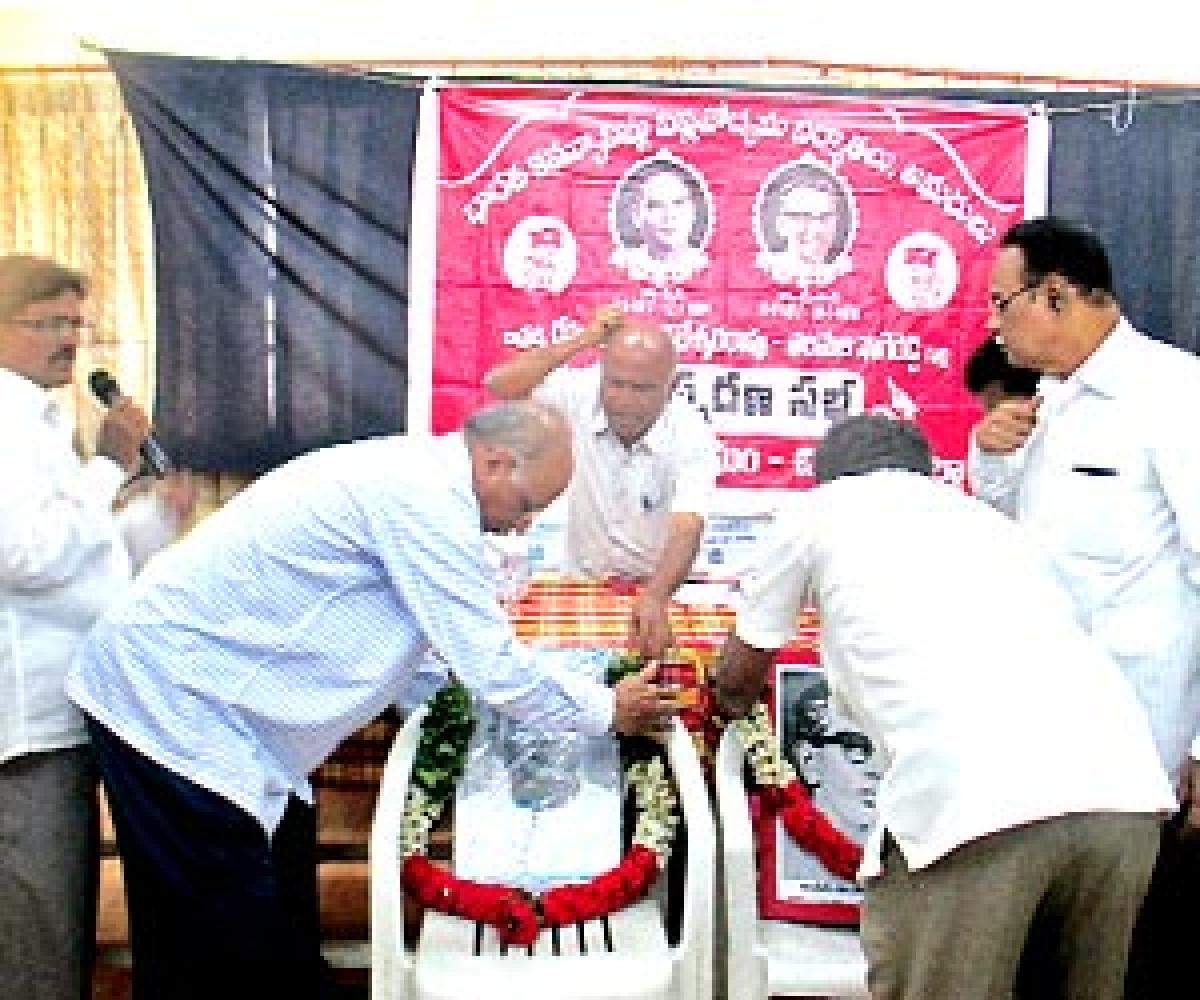 Highlights
Noted revolutionary poet Jetty Jairam says only a united fight by the oppressed and depressed along with youth, women and farmers can establish a socialist society to end the rule of capitalists and corporates
Noted revolutionary poet Jetty Jairam says only a united fight by the oppressed and depressed along with youth, women and farmers can
establish a socialist society to end the rule of capitalists and corporates
Tirupati: The State is at a great loss with the handing over of the construction of capital city to foreign companies, said noted
revolutionary poet Jetty Jairam.
He spoke at a commemorative meeting to remember Communist leaders Tarimela Nagi Reddy and Devulapalli Venkateswarlu on the
occasion of their death anniversaries.
Jairam said, "There is no need of handing over the capital construction to foreign companies, as we have the required skill, labour force
and materials." He recalled that Nagi Reddy explained in detail in his book `Takattulo Bharatha Desam' of the perils of foreign investment
which is proving true now with economic liberalisation opening the flood gates to FDI which in no way proving beneficial to the poor,
instead made their life more miserable.
Only a united fight by the oppressed and depressed along with youth, women and farmers could establish a socialist society to end the
rule of capitalists and corporates, he added.
Senior journalist Raghava Sharma hailed Nagi Reddy as a revolutionary, who fought lifelong for the cause of downtrodden and against
the feudal elements. He also praised Devulapalli Venkateswarlu for his efficiency in organising cadre and movement. Both leaders
sacrificed their lives to build the revolutionary movement, he added.
Bharatha Communist Viplava krula Samaikytha Kendra chairman Bhaskar and others also spoke. Earlier, the participants paid floral
tributes to the portraits of the two revolutionary communist leaders.
Interested in blogging for thehansindia.com? We will be happy to have you on board as a blogger.