Next two years vital, say TDP leaders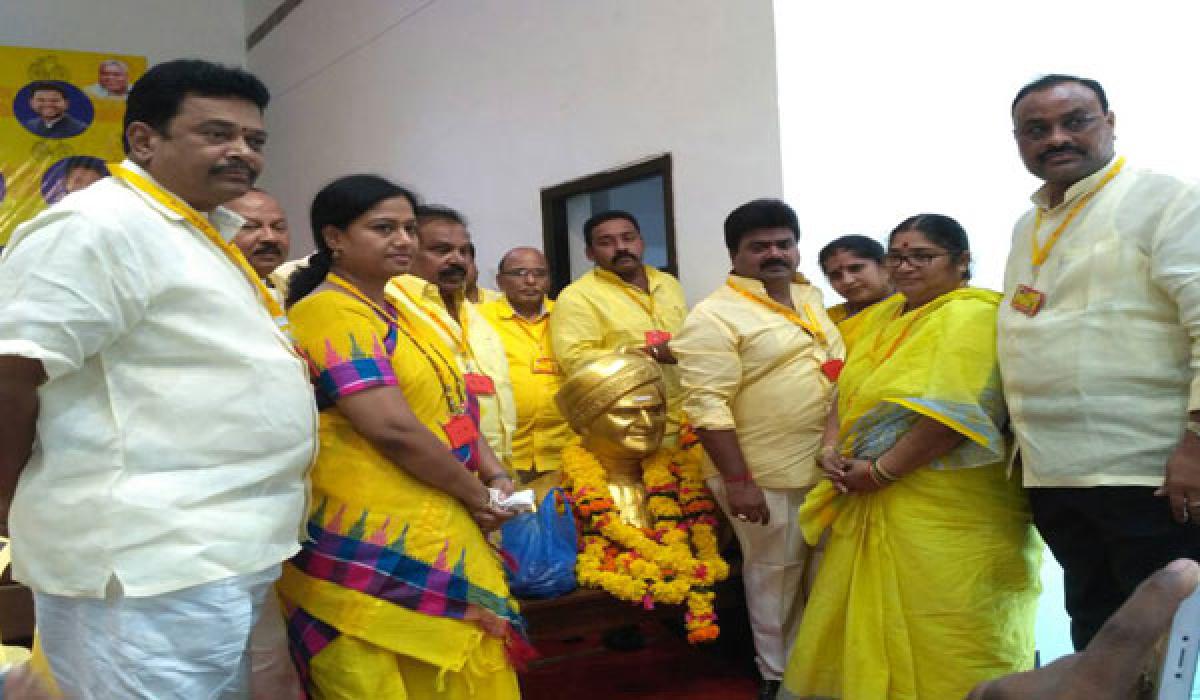 Highlights
Next two years are vital for leaders and cadres as they have to strive to ensure victory in 2019 general elections in all Assembly segments in the district, said TDP leaders in the party's mini-mahanadu.Mini Mahandu was held under the leadership of party district president G Sirisha at Srikakulam on Saturday. Speaking on the occasion, party observers G Surya Rao, T Jayaprakash Goud said that TDP
Srikakulam: Next two years are vital for leaders and cadres as they have to strive to ensure victory in 2019 general elections in all Assembly segments in the district, said TDP leaders in the party's mini-mahanadu.Mini Mahandu was held under the leadership of party district president G Sirisha at Srikakulam on Saturday. Speaking on the occasion, party observers G Surya Rao, T Jayaprakash Goud said that TDP is the only disciplined party in the country and it has good internal democratic methods.
They appealed to the party leaders and functionaries to propagate welfare activities of TDP government among people to get their support in the ensuing elections. Minister for Energy Kimidi Kala Venkata Rao, Minister for Transport, Kinjarapu Atchannaidu and District In-Charge Minister Pithani Satyannarayana explained that next two years are very important to the party functionaries.
They appealed to leaders and cadres for collective work without differences and concentrate on weak area to strengthen the party. On the occasion, party functionaries from various mandals and Assembly segments explained their views and problems. By taking all opinions into consideration party district leadership passed resolutions on party functioning for coming two years. Government Whip, Kuna Ravi Kumar, Zilla Parishad chairperson, Ch Dhanalaxmi, MP K Rammohan Naidu, MLC S Vijaya Rama Raju, former MLC K Prathibha Bharathi, MLAs, G Laxmidevi, B Ashok, B Ramana Murthy, K Venkata Ramana, GSS Sivaji explained their views over party development activities for the welfare of people.