First Nellore Urban Development Authority meet held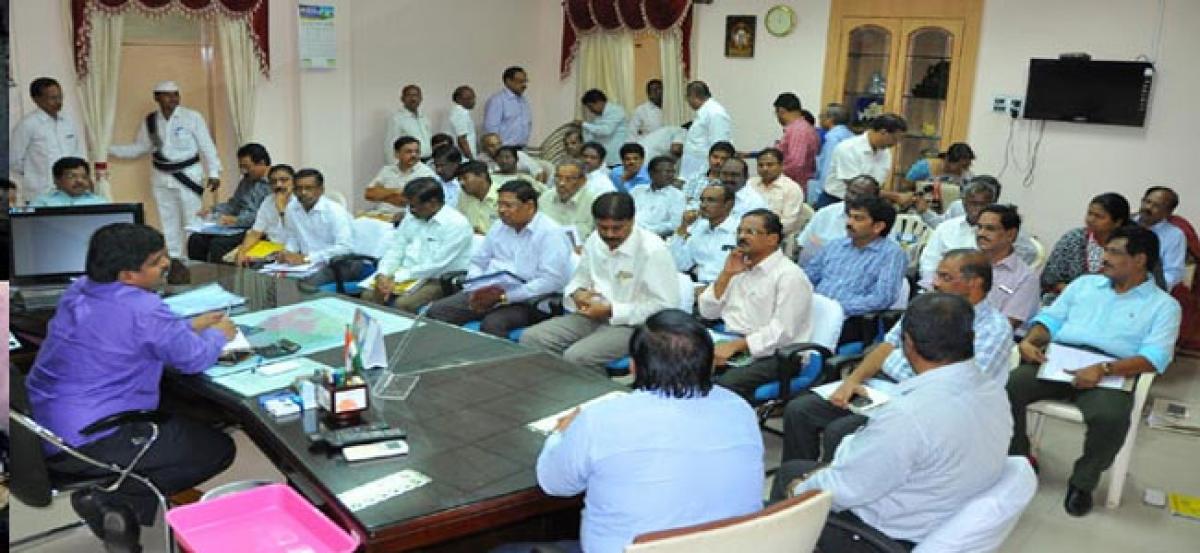 Highlights
District Collector and ad-hoc chairman R Mutyala Raju said they had transferred some of the powers to the local bodies through the process of decentralisation of powers which the resolution has been ratified by the members. First general body meeting of the Nellore Urban Development Authority (NUDA) held at Collector's camp office here on Monday. Speaking at the meeting, Mutala Raju said that the
Nellore: District Collector and ad-hoc chairman R Mutyala Raju said they had transferred some of the powers to the local bodies through the process of decentralisation of powers which the resolution has been ratified by the members. First general body meeting of the Nellore Urban Development Authority (NUDA) held at Collector's camp office here on Monday. Speaking at the meeting, Mutala Raju said that they would inform the guidelines and objectives of the NUDA to panchayat officials and local body authorities soon.
The NUDA has right to inspect the powers vested with the local bodies, he added. He said that the NUDA has right to take action against illegal constructions. He also explained that the NUDA includes 156 villages in 21 mandals in which 11 villages of 2 mandals belong to Chittoor district, he added.
Collector informed that Nellore, Kavali, Gudur, Sullurupeta and Naidupeta municipal corporation bodies come under the NUDA. NUDA Vice-Chairman Ch Penchal Reddy has explained about the guidelines to the committee members.