Boyfriend killed in acid attack by ex-lover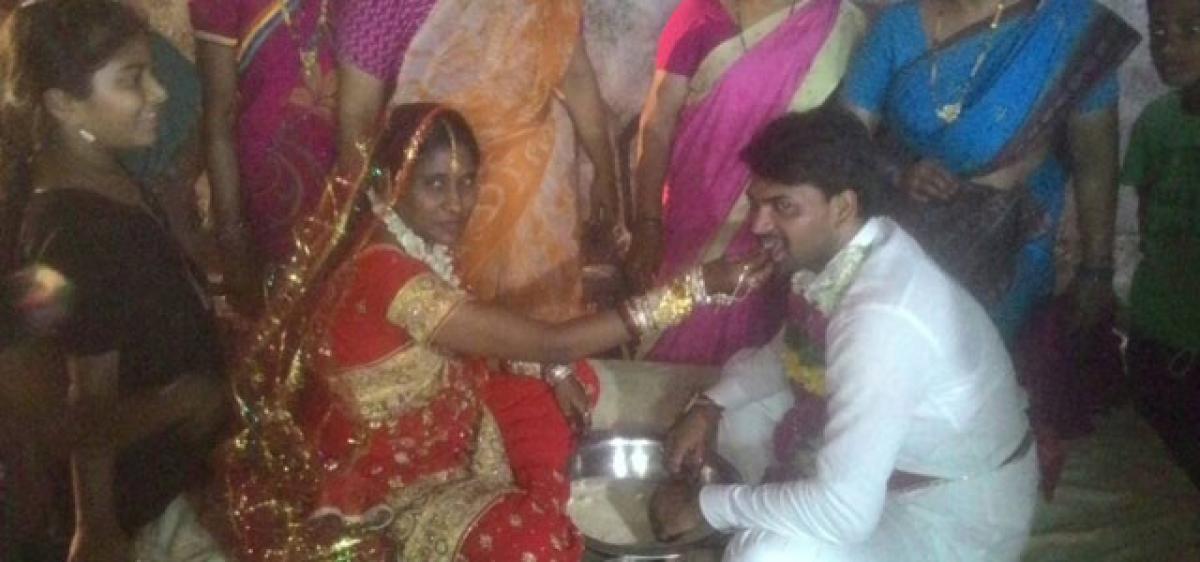 Highlights
A newly-married man died in an acid attack by a girl, with whom he had an alleged affair for four years before the marriage, in Venigandla village of Guntur district. Sheikh Mohammed Ilyas (24), who suffered serious injuries in the attack, succumbed at the Government Hospital, Guntur. While in college pursuing graduation, Ilyas fell in love with Himabindu. Soon, their intimacy grew into physical r
​Guntur: A newly-married man died in an acid attack by a girl, with whom he had an alleged affair for four years before the marriage, in Venigandla village of Guntur district. Sheikh Mohammed Ilyas (24), who suffered serious injuries in the attack, succumbed at the Government Hospital, Guntur. While in college pursuing graduation, Ilyas fell in love with Himabindu. Soon, their intimacy grew into physical relationship. They are deeply in love for four years before Ilyas ended the relationship marrying another girl.
On Tuesday, Himabindu with the help of a friend Qasim called Ilyas to a house to collect her photographs. As he reached the house, she threw acid on his face and escaped. Ilyas was shifted to a hospital in Guntur, where he succumbed late on Tuesday. While the woman, Himabindu, was at large, the police took mediator Qasim into custody.
In fact, Ilyas dropped out of the college and married Rose Mary at Dwaraka Tirumala in West Godavari district. Later, they sought the help of Pedakakani police, who counseled the parents of both the bride and groom. Rose Mary, belonging to Scheduled Tribe, was converted to Islam before Ilyas married her in the presence of elders on Monday evening. According to Mangalagiri DSP Ramanjaneyulu,
Himabindu was studying M Pharmacy while working as pharmacist in a corporate hospital. The police are investigating on her source of acid supply or whether it was some other chemical. CI Brahmaiah is investigating the case, he added. Ilyas' relatives alleged that Himabindu had conspired to eliminate Ilyas. His relatives suspect the hand of some others in the conspiracy and appeal to the police to bring them to the book.
Rose Mary, who became a widow within 24 hours of her marriage, says that Ilyas and she were in love for four years prior to the marriage. She said they entered into the wedlock convincing elders of both the sides. She claims that she was not aware of her husband's affair with Himabindu. An inconsolably weeping Rose Mary charged Himabindu with eliminating her husband and sought stringent action against the attacker.
Ilyas seemed to have run the love affair with two girls simultaneously. His death caused trouble in three families. While Rose Mary became a widow, Ilyas' family plunged into a deep sorrow following the death. Himabindu's family was in a state of shock in the incident as she figured as the accused in the murder case.