Delayed treatment claims girls life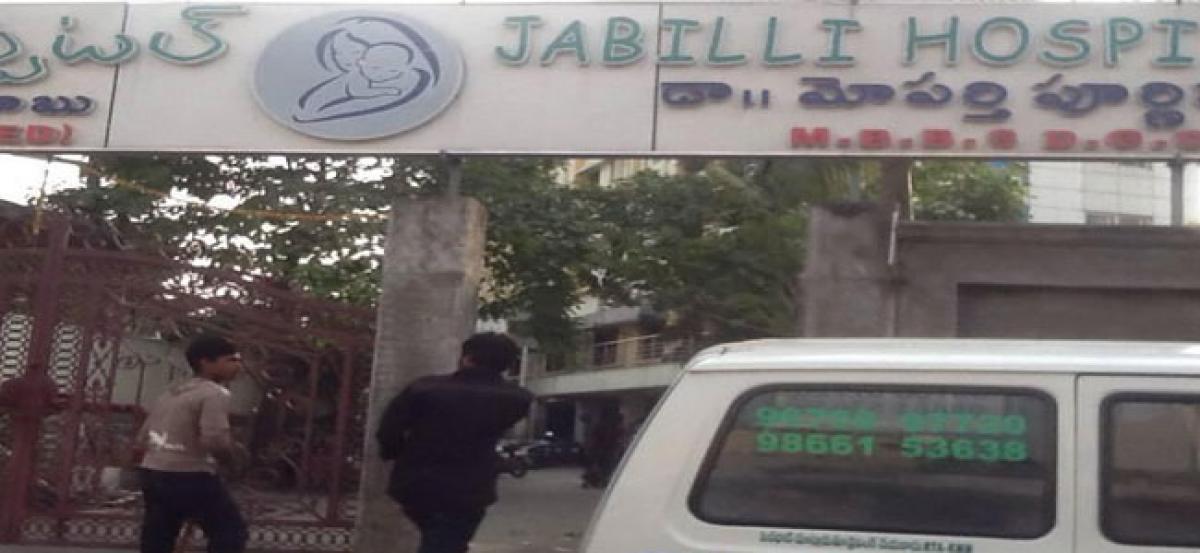 Highlights
A 14 month old baby girl died at a private hospital at Kankipadu near here on Friday and her parents alleged that delay in treatment by a doctor caused the death.According to Patamata police, the deceased was identified as Kauthubha (14 months). Her father Vijaya Saradhi is working as a principal in a private techno school at Kankipadu. His daughter Kauthubha was suffering from vomiting and motio
Vijayawada: A 14 month old baby girl died at a private hospital at Kankipadu near here on Friday and her parents alleged that delay in treatment by a doctor caused the death.According to Patamata police, the deceased was identified as Kauthubha (14 months). Her father Vijaya Saradhi is working as a principal in a private techno school at Kankipadu. His daughter Kauthubha was suffering from vomiting and motions for two days.
He came to Jabilli Children's Hospital, along with her daughter, for taking better treatment at Patamata here. She was treated as an out-patient. Though the patient recovered from vomiting, she continued to suffer from motions. On Friday morning when the patient was brought to the hospital, the doctor was not available at the hospital. Unfortunately, the baby girl breathed her last while they were waiting for the doctor.
The hospital nursing staff said that Kauthubha parents failed to meet Dr P Ramesh on Thursday evening though the doctor gave an appointment to them on Thursday evening. The parents had come to the hospital on Thursday in late hours, but by that time the doctor had left the hospital.
Kauthubha father Vijaya Saradhi said that his daughter died due to non-availability of doctor at the hospital on Friday morning and reminded that his family members had informed the doctor on phone regarding seriousness of Kauthubha's health. But the doctor ignored their request and had not come to the hospital in time.