Release white paper on central funds to AP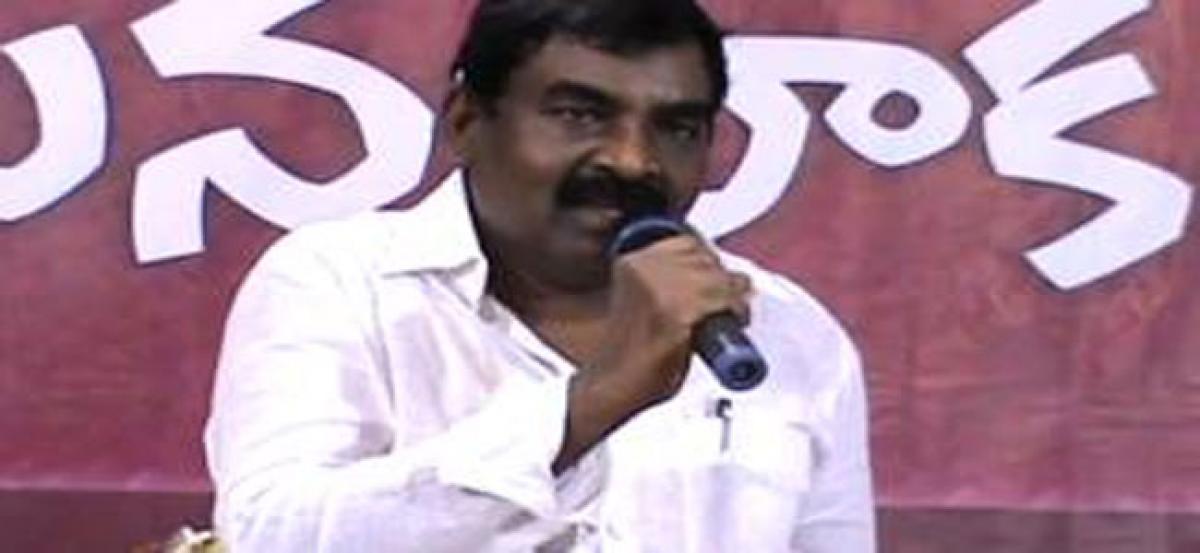 Highlights
DCC President Dr Panabaka Krishnaiah demanded that the BJP national president Amit Shah should release a white paper on allocation of funds to Andhra Pradesh as promised in the AP Reorganisation Act. Addressing the media at Indira Bhavan here on Friday, the DCC chief criticised the BJP-led NDA government for not fulfilling its poll promises. He alleged that no new projects were taken up in Andhra
Nellore: DCC President Dr Panabaka Krishnaiah demanded that the BJP national president Amit Shah should release a white paper on allocation of funds to Andhra Pradesh as promised in the AP Reorganisation Act. Addressing the media at Indira Bhavan here on Friday, the DCC chief criticised the BJP-led NDA government for not fulfilling its poll promises. He alleged that no new projects were taken up in Andhra Pradesh during the three-year rule of Modi government.
Majority projects are in progress which started during UPA regime, he claimed. The DCC chief slammed the central government for failing to curb black money and also to bring back to India from other nations. He informed that the Congress is going to organise a public meeting at Bhimavaram in West Godavari district on June 14 on the failures of the TDP government and also to mount pressure on the central government to get Special Category Status to the state.
"AICC vice-president Rahul Gandhi and Congress national leaders will address the meeting," he informed. The Congress leader accused central government of not sanctioning sufficient funds for the state keeping in view of severe drought conditions. Poor people were facing difficulties as the central government had stopped distributing kerosene and sugar, lamented DCC president. About 16 lakh had lost their jobs in the past 3 years even though Narendra Modi had promised one crore jobs, said Panabaka.
He also demanded the central government to take up construction of the Dugarajapatnam Port in the district which was mentioned in the AP Reorganisation Act. The central government had failed to provide Minimum Support Price to the farmers, he alleged. Congress leaders CV Sesha Reddy, Chevuri Deva Kumar, Chenchal Babu Yadav, Raghuram Mudiraj, Seetharambabu and other leaders were present.