High costs, low returns leave acid lime farmers in distress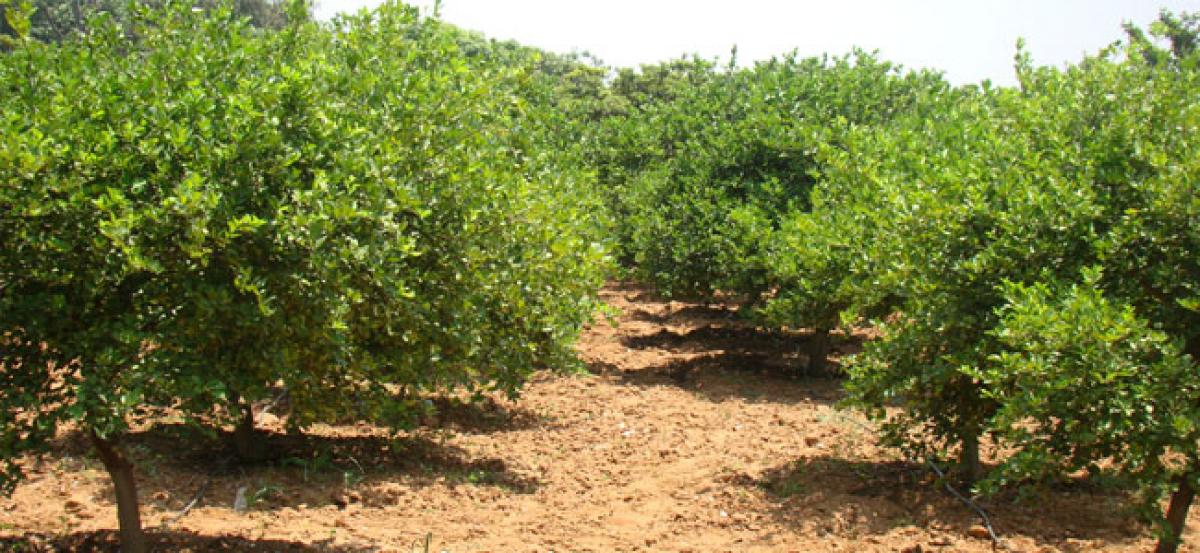 Highlights
The failure of monsoon and scarcity of water have put the acid lime farmers of the district in quandary. Farmers in the district prefer to cultivate horticulture crops instead paddy and commercial crops due to scarcity of water. This year, acid lemon cultivation was badly
Kadapa: The failure of monsoon and scarcity of water have put the acid lime farmers of the district in quandary. Farmers in the district prefer to cultivate horticulture crops instead paddy and commercial crops due to scarcity of water.
Highlights:
Farmers abandon cultivation due to rise in input costs, low returns and high wages for labourers
Farmers resorting to distress sales with acid lime becoming discoloured
This year, acid lemon cultivation was badly hit due to dry spell and farmers were forced to abandon its cultivation altogether. Sources say rich farmers have switched to floriculture which requires less water and the poor farmers were forced to become agriculture workers.
The sources told The Hans India that acid lime crops were raised in 10,000 hectares in the mandals like Siddavatam, Chintakomma Dinne, Pulivendula, Vempalli, Vemula, Simhadripuram and Kondapuram where the black and red soil is available abundantly. About 2.5 lakh farmers are involved in cultivation of acid lime and 3 lakh others like wholesalers, retail traders and labourers are depending on acid lime cultivation.
Kadapa is one of the Rayalaseema districts which produce acid lime due to the availability of soil suitable for the purpose. The acid lime produced in Kadapa is being exported to several places in Tamil Nadu, Karnataka and Delhi.Meanwhile, farmer Pauspuleti Munikishore of Simhadripuram, who has been cultivating acid lime for the past 20 years,
said that most of the farmers had been forced to bid good bye to acid lime cultivation due to phenomenal rise in the cost of various inputs, low returns and abnormally high wages for labourers and failure of monsoon.
"I have never seen such a bad situation during last 20 years. The cost of a 100-kg lemon bag has fallen to Rs 6,000 from Rs 20,000 this year. About 80 per cent of acid lime is discolored due to low juice content in them, forcing the farmers to resort to distress sales," he added.
Bayyapu Reddy Suresh Reddy another acid lime farmer of C K Dinne said, "I went to market to sell 100-kg bag of lemon expecting at least Rs 3,000 for it but to my shock, it fetched me just Rs 2,000. I am told that the lower grade variety fetches him only Rs 1,000," he said.
By M Srinivasa Rao