Thummalagunta land encroached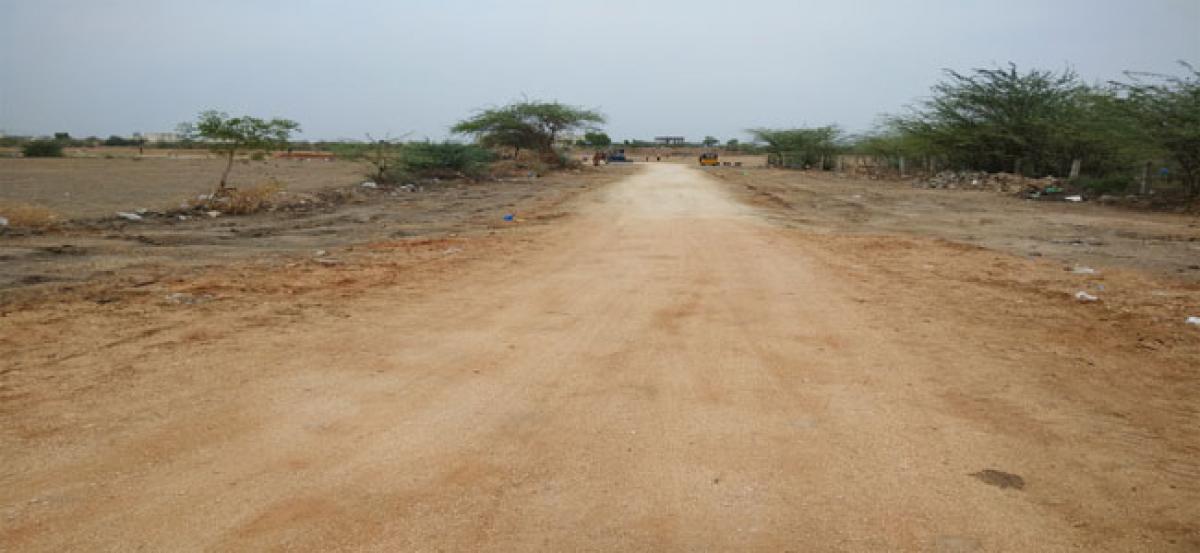 Highlights
Hundreds of acres belonging to Thummalagunta Tank were encroached by private persons in the last 10 years. Some encroachers have built a gravel road and erected sheds inside the tank area. The tank used to provide water to hundreds of acres for irrigation purpose about two decades ago. Even, flood canal from Peruru Tank which was the main water source for the Thummalagunta Tank was also encroached
Tirupati: Hundreds of acres belonging to Thummalagunta Tank were encroached by private persons in the last 10 years. Some encroachers have built a gravel road and erected sheds inside the tank area. The tank used to provide water to hundreds of acres for irrigation purpose about two decades ago. Even, flood canal from Peruru Tank which was the main water source for the Thummalagunta Tank was also encroached and destroyed by the private persons.
Highlights:
Social activist Mangati complains to TUDA V-C

Hundreds of acres belonging to tank were encroached in the last 10 years
In 2010, the High Court of united Andhra Pradesh gave directions to the Tirupati Urban Development Authority (TUDA) to protect Thummalagunta from encroachers by building a compound wall around the tank without obstructing the water flow. More than 200 acres of Thummalagunta Tank has been shrunk in the last 10 years due to encroachments.
There is no chance of water preservation in the tank due to encroachment of lands and spring channels. Regarding encroachments in the Thummalagunta Tank, social activist Mangati Gopal Reddy brought the issue to the notice of the TUDA Vice-Chairman and requested him to take measures for the protection of tank.
He said it is clear violation of the Supreme Court orders as no activity should be allowed in the tank except for preservation of water. Speaking to The Hans India, TUDA secretary Madhavi Latha clarified that the officials are taking steps to protect tank from encroachers. "Our new TUDA V-C had visited the tank and saw the tank position," she added.
By K Nethaji