Cops crack down on trouble-makers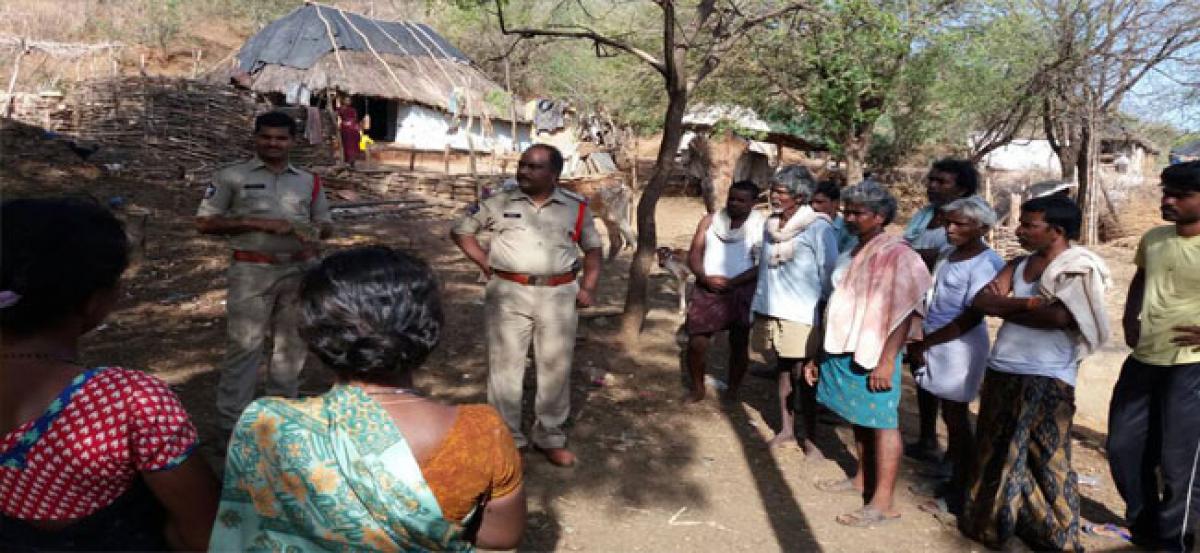 Highlights
Divisional Superintendent of Police (DSP) Supraja along with the police force conducted raids in villages of Janala, Siddeswaram and Balapalathippa and issued a severe warning to a middleman creating trouble in the villages deploying private army and terrorizing the poor to snatch the lands being cultivated by them. In fact, the District Collector gave permission to cultivate the lands, exposed wh
Atmakur (Kurnool): Divisional Superintendent of Police (DSP) Supraja along with the police force conducted raids in villages of Janala, Siddeswaram and Balapalathippa and issued a severe warning to a middleman creating trouble in the villages deploying private army and terrorizing the poor to snatch the lands being cultivated by them. In fact, the District Collector gave permission to cultivate the lands, exposed when water in River Krishna recedes during summer.
Highlights:
The police force led by DSP warn trouble makers of stern action
A middleman forcibly preventing fishermen and tribals from cultivating the Krishna backwaters inundated lands
The said middleman is fomenting trouble exercising authority over the three villages terrorising the people claiming to be a Maoist during night time and a police informer during day time. He was accused of extorting lakhs of rupees from the villagers. The DSP asked both the poor and the rowdy elements not to cultivate the said lands.
In fact, the villages are located on the border of the two Telugu states. The villages have the Maoist influence. With the activities of the Maoists are on the wane, the former sympathisers of the Maoists are fomenting trouble and grabbing the lands driving away fishermen and tribals cultivating the Krishna backwaters inundated lands. The Wednesday's raids were sequel to the representations submitted to the District Collector and the police by the affected.
By M Satya Peter