Kin of sunstroke victims in dark about ex-gratia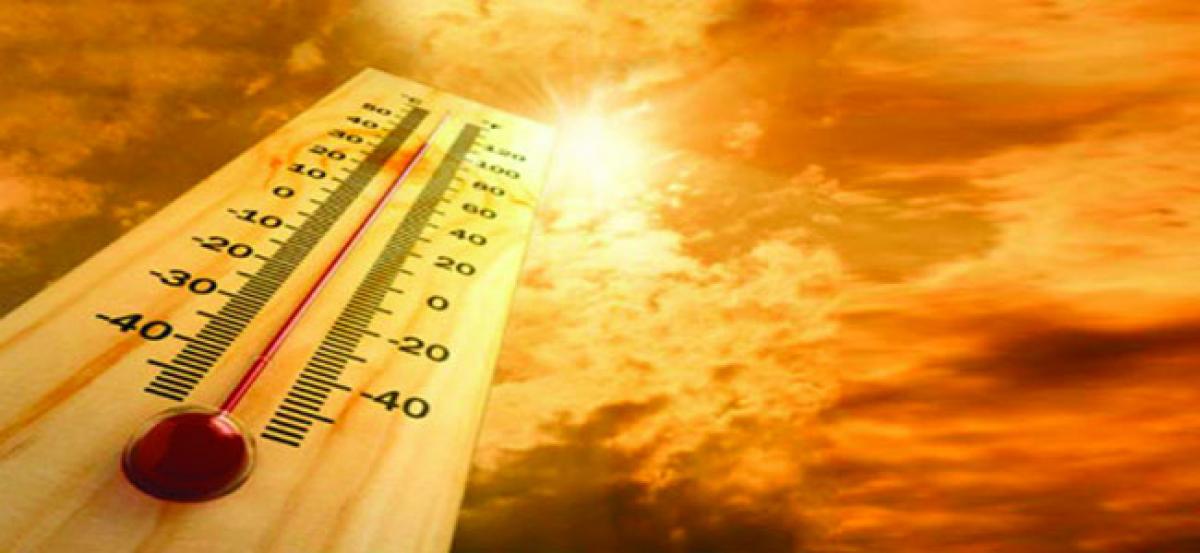 Highlights
Even though around 120 people died due to sunstroke this year in the district, official data has been showing around 8 persons during peak summer in the month of May. According to official guidelines, a three-member committee has to decide whether the fatality is due to heat wave or some other weather related vagary at mandal-level. The state government had relaxed the norm of mandatory postmortem
Nellore: Even though around 120 people died due to sunstroke this year in the district, official data has been showing around 8 persons during peak summer in the month of May. According to official guidelines, a three-member committee has to decide whether the fatality is due to heat wave or some other weather related vagary at mandal-level. The state government had relaxed the norm of mandatory postmortem after the death due to sunstroke this year.
Highlights:
120 sunstroke deaths reported in the district but officials say only 8

Mandatory postmortem examination has been relaxed for paying compensation of Rs 1 lakh for BPL families
In fact, the rule book says three-member committee that consists of local Tahsildar, civil assistant surgeon and station house officer has to recommend to the District Collector for granting compensation based on the FIR, postmortem and probe report. This rule has been liberalised this year exempting mandatory postmortem after death. But, the committee has to satisfy itself that death is due to sunstroke.
"We have officially received 8 cases where deaths occurred due to sunstroke till now during the summer. This year obligatory postmortem has been relaxed for deciding the death due to sunstroke and the committee has to take final call," said Dr C Varasundaram, District Medical and Health Officer.
The AP government GO says deaths on account of floods, cyclones, storms, thunderbolt, inundation, fire accidents, electrocution, drowning, accidental fall from tree, snake bite, attack by wild animals, and sunstroke during heat wave conditions recommended by the local committee are eligible for compensation. The ex-gratia applies to only people Below Poverty Line (BPL) and in possession of white ration card or Anthyodaya card or Annapurna cards.
There are variations in the guidelines of state and central government. If a person dies due to cold wave in the concerned states, the State Disaster Response Fund (SDRF) maintained by the Centre will pay an ex-gratia of Rs 1.5 lakh. However, in case of sunstroke, the compensation is only on the mercy of the state governments. Normally, kin of sunstroke victims are being paid Rs 50,000 under Apathbandhu scheme.
Around 130 deaths were recorded officially in the district in 2015 where kin of sunstroke victims were recommended for compensation under Apathbandhu scheme. The state government enhanced the compensation from Rs. 50,000 to Rs 1 lakh for supporting the families of victims. But, this year no such special provision has been made for humanitarian support.
According to the guidelines, local assistant civil surgeon of the concerned area has to certify that the death was due to sunstroke and he has to inform to the Tahsildar within 7 days of occurrence of death for awarding any ex-gratia. Otherwise, victims will not get any support from the government.
This year, day temperatures in summer crossed 46 degree Celsius and consequently people suffered a lot due to scorching heat conditions. Families of victims are unaware of these guidelines to report to the government for any compensation in case they lose a family member. Family members of the victims have to apply for assistance to the revenue officials who will recommend to the District Collector for compensation to the family.
By P V Prasad