Naidu misguiding public through deekshas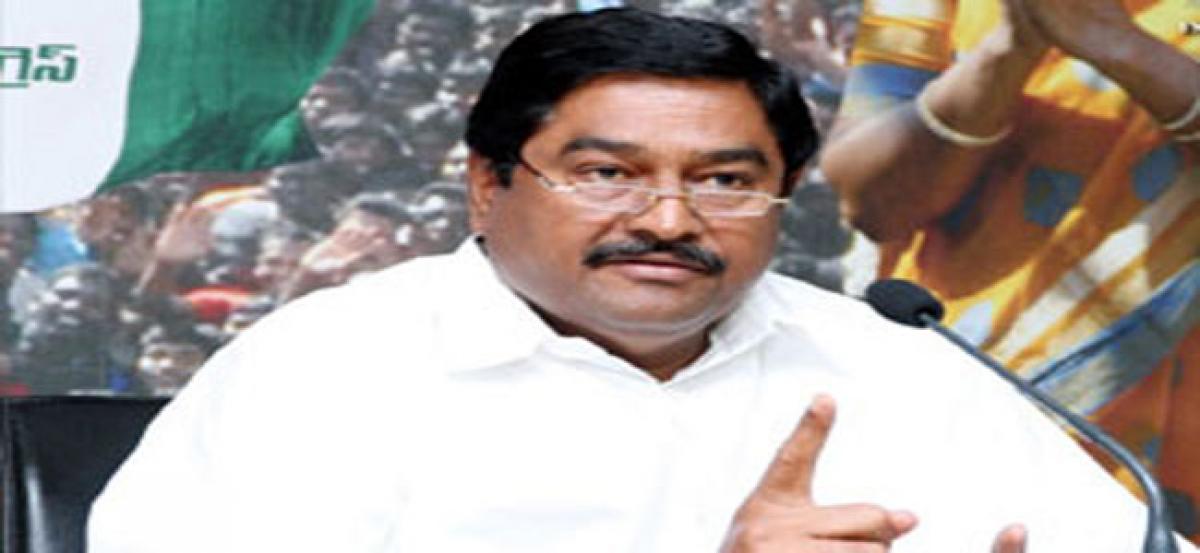 Highlights
Leaders of YSR Congress assured that they would be with the people forever. Dharmana Prasada Rao, senior leader of YSR Congress addressed the constituency level meeting here on Sunday and said that public has understood how the TDP is looting the state. 'Now the voters are committed to elect a warrior as their chief minister. We should join hands to fight against the government which is implement
Vizianagaram: Leaders of YSR Congress assured that they would be with the people forever. Dharmana Prasada Rao, senior leader of YSR Congress addressed the constituency level meeting here on Sunday and said that public has understood how the TDP is looting the state. 'Now the voters are committed to elect a warrior as their chief minister. We should join hands to fight against the government which is implementing unlawful, anti-public policies'.
MLC, K. Veerabhadra Swamy alleged that Chief Minister N. Chandrababu Naidu dare not make his son Lokesh as MLA through direct elections and finally he sent his son to legislative council through back door. Naidu is simply misguiding the public with his fake Deekshas and other programs" he added.
The leaders have flayed the government for poor governance and for neglecting concentrating on the enhancing of their own wealth and assets. We should fight on the unlawful activities of the government and explain the public how the TDP is misusing the powers. This is the right time for us to attract public towards us and drive them against the government. We will appoint the booth committees and strengthen the party" they said.