Stop privatisation of transport sector: Tapan Sen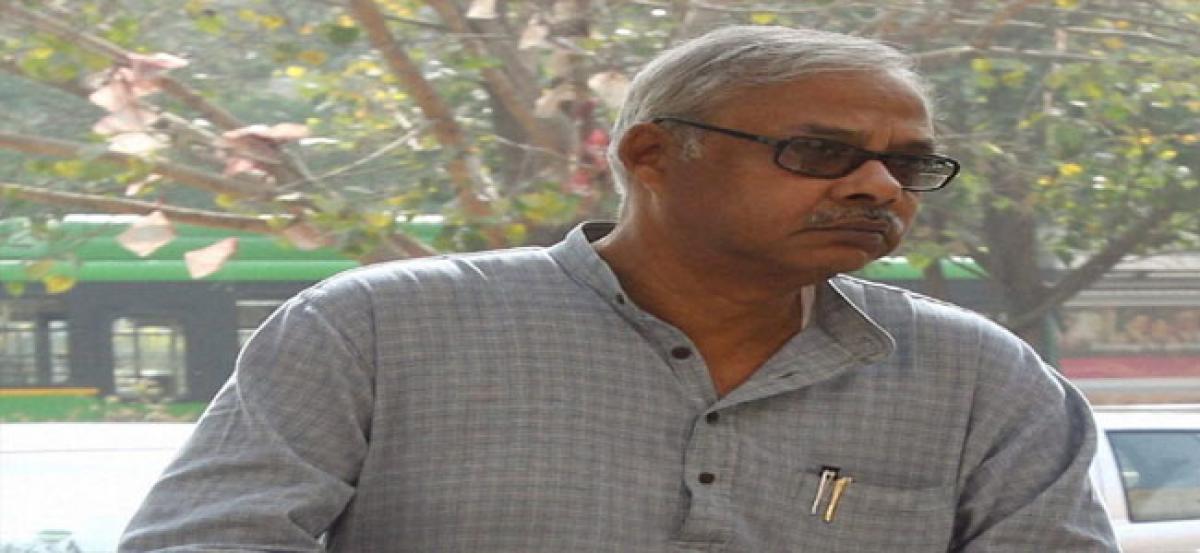 Highlights
All India general Secretary of CITU Tapan Sen demanded the Central government not to go ahead with the privatisation of transport sector.Addressing at the inaugural session of the three-day All India Road Transport Workers Federation, here are Monday, Tapan Sen said transport sector comes under an essential sector for human survival like food and medicine and it should not go into the hands of cor
Visakhapatnam: All India general Secretary of CITU Tapan Sen demanded the Central government not to go ahead with the privatisation of transport sector.Addressing at the inaugural session of the three-day All India Road Transport Workers Federation, here are Monday, Tapan Sen said transport sector comes under an essential sector for human survival like food and medicine and it should not go into the hands of corporate sector.
He said corporate sector in order to earn profits is targeting on transport sector because of the prevailing recession world over. In a step towards this, the government is trying to privatise the state transport corporations bringing amendments into Motor Vehicle Amendment Act Bill, 2015.
``This bill affects even the petty private transport owners also who after the passage of the Bill in the ensuing Parliament session will totally be wiped off because of the heavy penalties and changed rules in the bill,'' Sen said.
Mahbubur Rehman Moznu, working president, Bangladesh Transport Union suggested to remain united for the larger struggles in the transport sector.
AITUC leader YV Rao said transport sector in India is generating 1.2 lakh crores as revenue and many related jobs are also created in this sector but the government is not taking enough care. There will be shortage of drivers if all the driving schools were closed.
YV Eswara Rao, AP Lorry Owners Association General Secretary, said that there is no control and lane discipline on the traffic, reason for more number of accidents on the roads. He said that there is 35 percent shortage of drivers which could be met by continuous training in the driving schools. But with the implementation of new transport bill this shortage of drivers will be widened.
General Secretary, Water Transport Workers Federation K Narendra Rao a large number of drivers, conductors, auto and taxi drivers will lose their jobs with the introduction of the new Transport Bill.
More than 700 delegates from across the country participated on the inaugural day of the conference. Local leaders Ch Narasinga Rao, chairman, M Jaggu Naidu and others were present.