Booze sellers violating MRP to face PD Act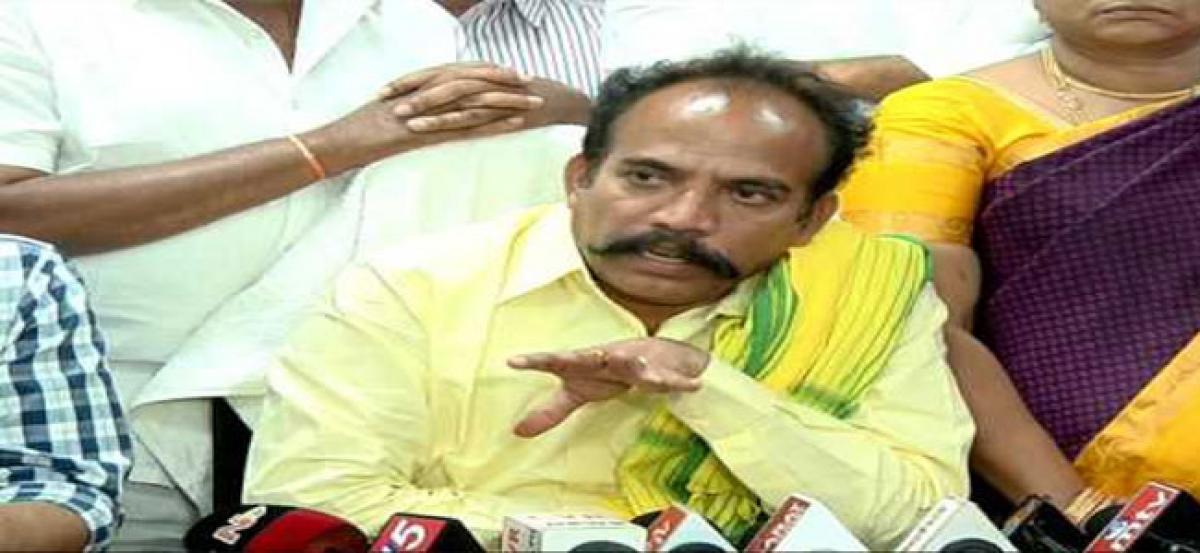 Highlights
Addressing media at the Secretariat on Tuesday, the minister said the government would take stern action against the liquor shops that indulge in irregularities. "Earlier, the excise department used to impose penalties for liquor adulteration and mixing of brands. But now we have asked our officials to cancel the licence itself," Jawahar said
Amaravati: Prohibition and excise minister K S Jawahar warned of cancelling licence of those shops which sell adulterated liquor. He also said the government would invoke PD (Preventive Detention) Act against those who violate MRP in sale of liquor.
Highlights:
Excise Minister also warns of cancelling licence in case of adulteration of liquor

New liquor policy to come into force from July 1
Addressing media at the Secretariat on Tuesday, the minister said the government would take stern action against the liquor shops that indulge in irregularities. "Earlier, the excise department used to impose penalties for liquor adulteration and mixing of brands. But now we have asked our officials to cancel the licence itself," Jawahar said. As per the directions of the Supreme Court, the new liquor policy will come into force from July 1, he said.
"I have discussed with the officials today on the provisions of the new excise policy. We have also decided that people should not feel inconvenience on the locations of the liquor shop. After formulating the rules and regulations of the new liquor policy, we will also take suggestions from Chief Minister N Chandrababu Naidu," he said.
Referring to raise in ganja smuggling, he said 32 new check-posts would be set up across the state to curb the menace besides tightening vigil on the borders with Odisha, , Karnataka, Tamil Nadu. He also said that there was an increase in smuggling of illicit liquor into the state from Odisha and check-posts would be strengthened to prevent this.
Stating that the government was envisaging a liquor-free state, the excise minister said cases were registered against 200 belt shops after took charge. He said the department had taken up a drive titled Navodayam to eliminate problem of illicit liquor on the occasion of Nava Nirmana Deeksha. The government will also conduct awareness programmes through cultural art forms, he said.
While stating that the government was not considering the excise revenue as the prime financial resource of the state, he said that no specific target was fixed for the department in terms of revenue. "The excise revenue during 2016-17 financial year was Rs 13,598 crores, of which the government got Rs 3,900 crore as revenue after the deductions of taxes," he said.