NDA government slammed for anti-workers' policies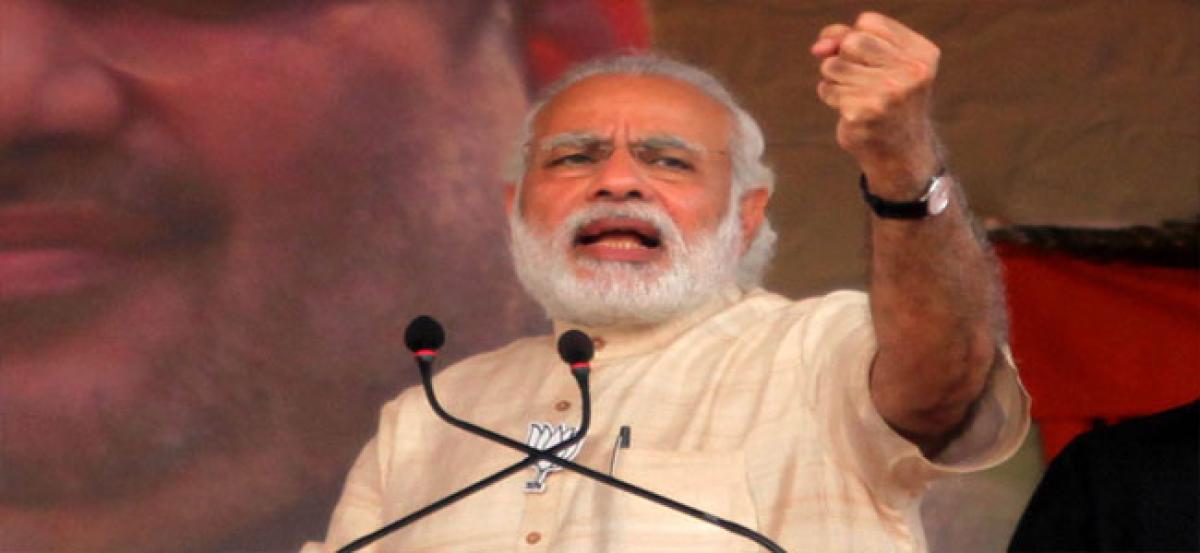 Highlights
The three-day 10th National Conference of the All India Road Transport Workers Federation (AIRTWF) concluded here on Tuesday. The conference discussed threadbare the national and international scenario and came to the conclusion that policies relating to globalisation, liberalisation and privatisation pursued by the governments world over have put the workers into oppressive and miserable living c
Visakhapatnam: The three-day 10th National Conference of the All India Road Transport Workers Federation (AIRTWF) concluded here on Tuesday. The conference discussed threadbare the national and international scenario and came to the conclusion that policies relating to globalisation, liberalisation and privatisation pursued by the governments world over have put the workers into oppressive and miserable living conditions.
The policies being followed by the BJP led government weakened the public sector organsiations in the country putting them into operational disadvantage. The budgetary allocations for welfare schemes, like health and education and subsidies on fertilisers and petroleum products have been cut down drastically by the Modi Government, speakers at the conference lamented.
The road transport sector is contributing for about 6.4 per cent of GDP. The Motor Vehicle Amendment Act 2016 was passed in the Lok Sabha by the Modi government with an intention to privatise the entire system by handing over to corporates. This would result in a loss of employment for lakhs of workers.
The transport workers across the country opposed the Motor Vehicle Amendment Act 2016 and gone on strike with all fraternal trade unions. The transport workers both private and public sector have participated in the strike. The Motor Vehicle Amendment Act, 2016, aims at privatisation of the core road transport industry, handing over both urban and rural transport to multinational companies.
This Bill is also detrimental to the autos and taxi drivers, who cannot compete with the corporate entities. The Bill proposes to encourage private permits indiscriminately. Lakhs of workers in private buses, lorry, driving schools, automobile workshops and spare parts shops will lose their livelihood.
The state transport corporations will be affected. This bill is being opposed unitedly by all the transport workers. The Motor Vehicle Amendment Act 2016 is yet to be passed by the Rajya Sabha. The conference demanded the withdrawal of the Bill immediately.
The demonetisation has affected millions of lives of workers particularly in the unorganised sector. There was a 40 per cent revenue loss in the transport sector. The prices of essential commodities are rising continuously, including the hike in the diesel and petrol prices. The BJP promise of providing two crore jobs every year has been proved wrong while as there were job losses in all sectors.
The government is dividing the people of the country on communal issues. The government is resorting to authoritarian and fascistic measures to tackle dissent. It is also resorting to physical attacks in states like Kerala and West Bengal, the leaders from various federations opined in the conference.
The AIRTWF website was launched by All India President, CITU K Hemalatha, general secretary of the federation Tapan Sen, CITU, Andhra Pradesh state president Ch Narasing Rao and leaders of various transport workers unions and federations from states participated in the conference.
At the end of the conference, Shyamal Chakraborty was elected as president, KK Divakaran as general secretary Chandrasekhar Pillai as treasurer and R Lakshmaiah as deputy general secretary of the federation.