Government committed to all-round development of Vizianagaram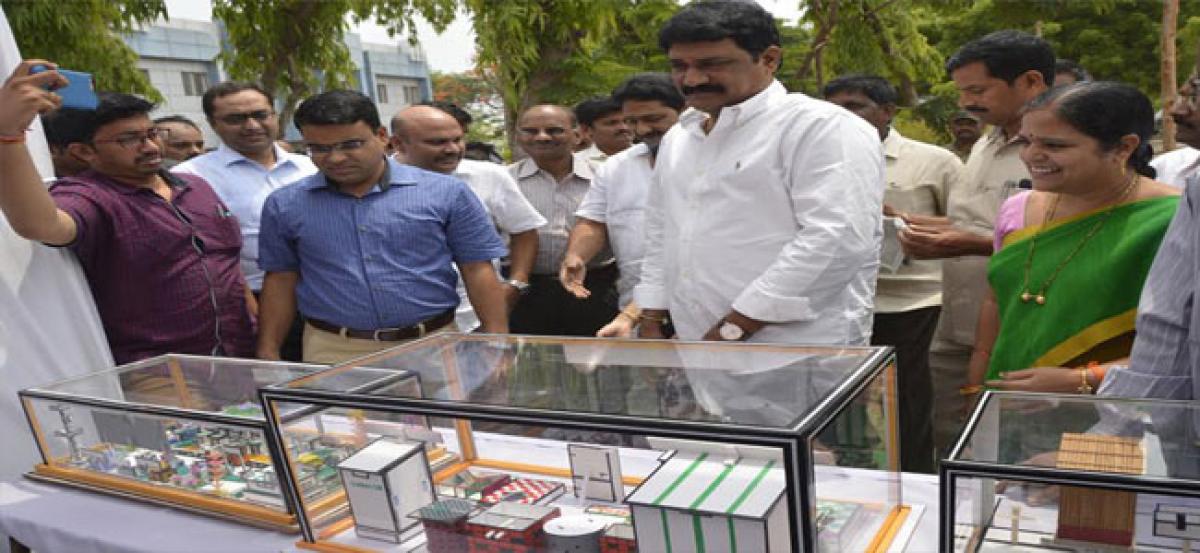 Highlights
Minister for Human Resources Development Ganta Srinivasa Rao said that the government is committed to all-round development of Vizianagaram district. He participated in Nava Nirmana Deeksha, along with Minister for Mines and Geology R V S K Ranga Rao, here on Wednesday
Vizianagaram: Minister for Human Resources Development Ganta Srinivasa Rao said that the government is committed to all-round development of Vizianagaram district. He participated in Nava Nirmana Deeksha, along with Minister for Mines and Geology R V S K Ranga Rao, here on Wednesday. Speaking on the occasion, he said that the district has all resources to achieve progress. Now, they would form an efficient team under the leadership of Collector Vivek Yadav and strive for the development of the district, he said.
The aim of Chief Minister N Chandrababu Naidu is striving to transform Andhra Pradesh into one of the best states. "We are availing the technology and minimising the corruption," said Sujay Krishna. He further stated that public can make a call to 1100 and lodge a complaint against any bureaucrat and public representative on corruption.
Collector Vivek Yadav said that they could complete the land acquisition at Bhogapuram for the proposed airport in the stipulated time with the support of staff and local leaders and farmers. Zilla Parishad Chairperson Dr Swathi Rani and others were present.