Photometric system introduced for hassle-free darshan in Srisailam Temple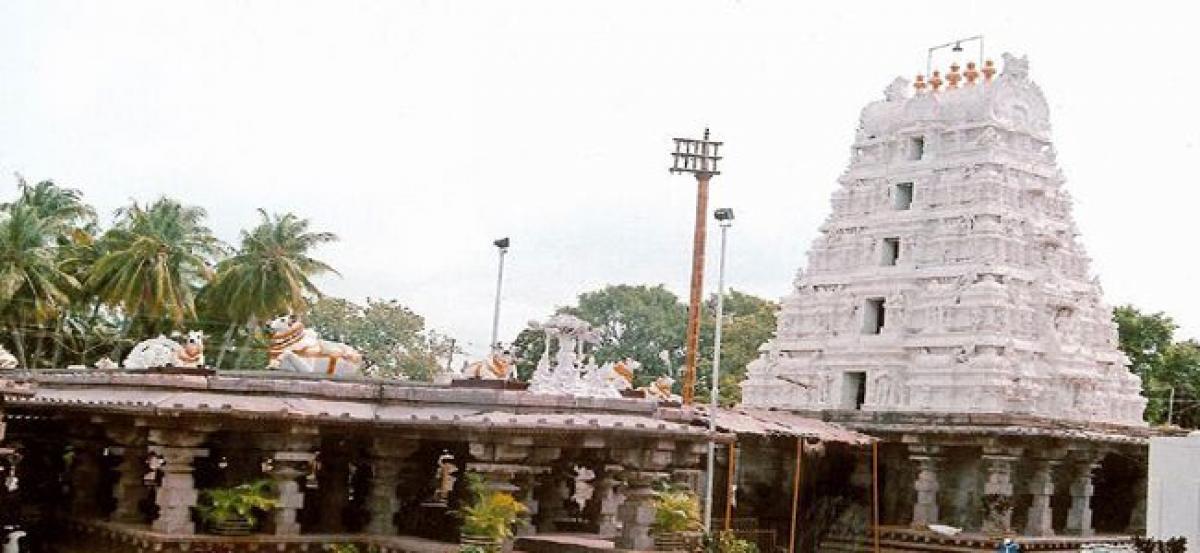 Highlights
The photometric system has been introduced at Sri Bramaramba Mallikarjuna Swamy temple in Srisailam to ensure a smooth and hassle-free darshan for devotees and prevent them from languishing in queues for long hours. The officials installed six computer systems near the queue complex. This will enable the devotees to have darshan of Lord Mallikarjuna Swamy and his consort goddess Bramaramba Devi wi
Kurnool: The photometric system has been introduced at Sri Bramaramba Mallikarjuna Swamy temple in Srisailam to ensure a smooth and hassle-free darshan for devotees and prevent them from languishing in queues for long hours. The officials installed six computer systems near the queue complex. This will enable the devotees to have darshan of Lord Mallikarjuna Swamy and his consort goddess Bramaramba Devi within 45 minutes.
With the help of photometric system, the temple authorities can also issue time slots to the devotees so that unwanted crowds do not gather at the temple premises. This system will be helpful in handling the huge crowds easily and devotees would also get darshan of presiding deity quickly, said temple Executive Officer (EO) N Bharath Gupta, speaking to The Hans India here on Thursday.
The EO said devotees can register their details in the photometric system soon after they arrives at Srisailam temple. Devotees would be given a time slot for darshan. Considering the huge influx of devotees turning up regularly, the temple authorities are also planning to extend this with installation of nearly 40 more computers at various places in the premises of temple by adopting new technology. The temple authorities are also planning to start a knowledge hub in the town so that people from different parts of country and world can come here and do research.