Implement 2011 Tenant Farmer Act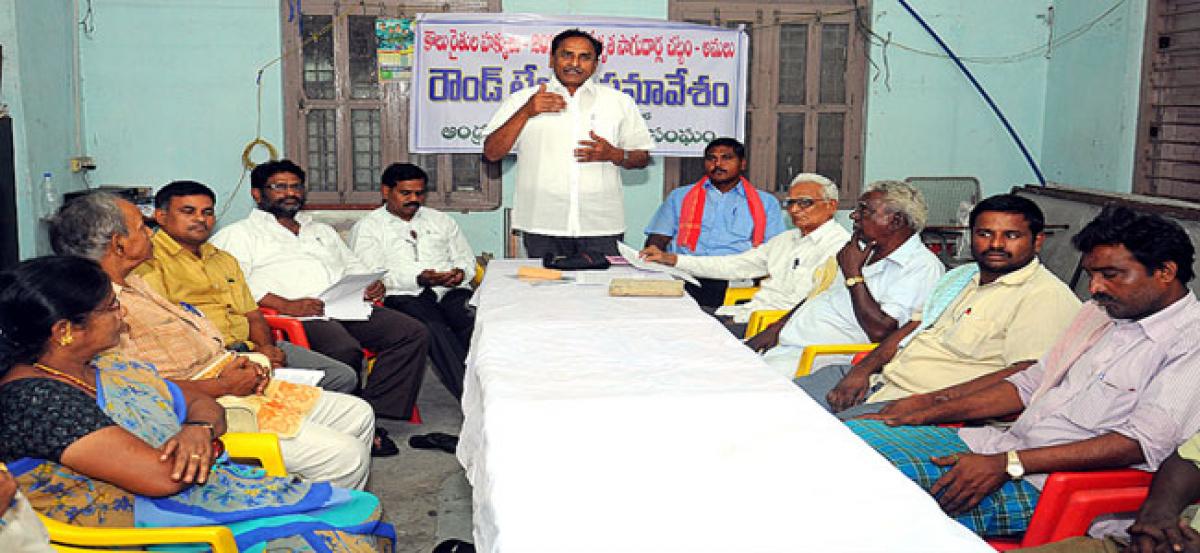 Highlights
The AP Tenant Farmers Association (APTFA) demanded that the government should implement 2011 Tenant Farmer Act, and give loan eligibility cards, crop insurance, input subsidy and agricultural accessories to tenant farmers. Speaking on the occasion
Vijayawada: The AP Tenant Farmers Association (APTFA) demanded that the government should implement 2011 Tenant Farmer Act, and give loan eligibility cards, crop insurance, input subsidy and agricultural accessories to tenant farmers.
Speaking on the occasion,
APTFA president Ranga Rao said that 70 per cent of the agriculture activities in the State are carried out by tenant farmers, and most of them are Dalits and those belonging to the Backward Classes. He said that the tenant farmers take loans from private financers on high rate of interest, buy fertilisers and pesticides at a higher price.