Kakinada MLA thanks Chief Minister for sops to East Godavari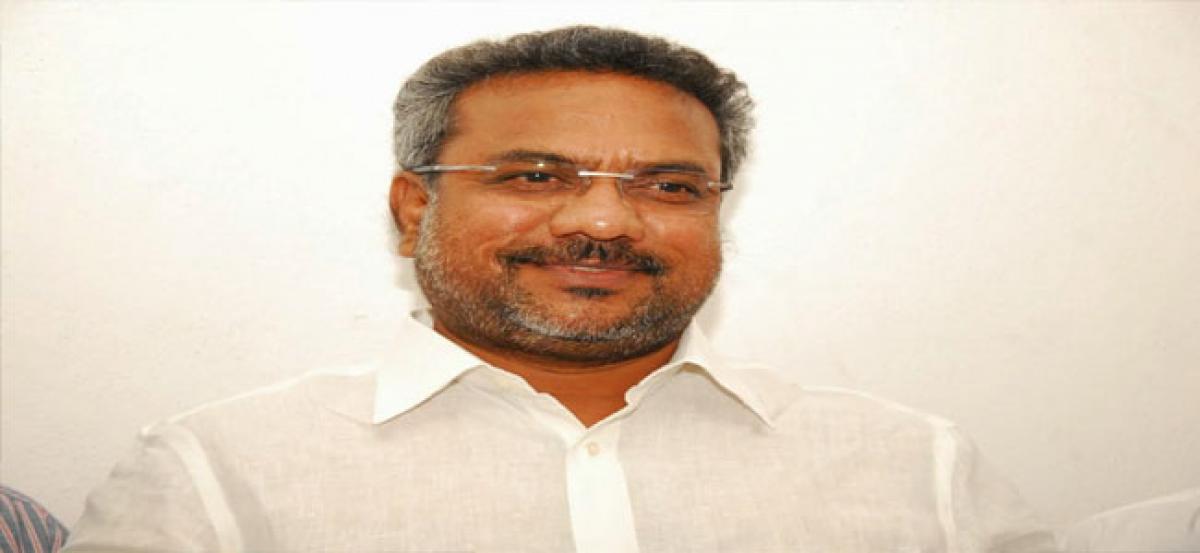 Highlights
City MLA V Venkateswara Rao thanked Chief Minister N Chandrababu Naidu for showering various sops to Kakinada during Mahasankalpa Deeksha on the concluding day of week-long Nava Nirmana Deeksha on Thursday.Speaking at meet the press organised at district TDP office, here on Friday
Kakinada: City MLA V Venkateswara Rao thanked Chief Minister N Chandrababu Naidu for showering various sops to Kakinada during Mahasankalpa Deeksha on the concluding day of week-long Nava Nirmana Deeksha on Thursday.Speaking at meet the press organised at district TDP office, here on Friday,
the MLA said by sanctioning Rs 146 crore third road bridge on salt creek which passes through the middle of the city, the long cherished desire of people of Kakinada and surrounding areas would be fulfilled.
He also thanked the CM announcing to covert Kakinada Town railway station as smart railway station. He also expressed his gratitude to Naidu for paying special attention to East Godavari.ZP chairman Namana Rambabu, Kakinada city TDP president Sunkara Tirumala Kumar and others were present Support drought-hit areas:
Rythu Sangham Nellore: District Secretary of Andhra Pradesh Rythu Sangham P. Sriramulu demanded the state government to take necessary measures to protect rural economy which was severely affected due to drought conditions in the district. Interacting with media persons at RC Reddy Bhavan here on Friday, Rythu Sangham leader said that the district had faced severe drought this year.
He said that Rythu Sangham is going to organize protest at all tahsil offices on June 12 demanding to take necessary steps in the concerned mandals. Farmers had cultivated paddy in only 4.50 lakh acres this year against 10 lakh acres of normal acreage every year, he added.
Rythu Sangham leader alleged that the government had not repaid the loans under loan waiver scheme. Though the government had announced 27 mandals as drought prone areas but no funds were allocated for the areas, he added.