Road Transport Corporation not in a position to fill the gap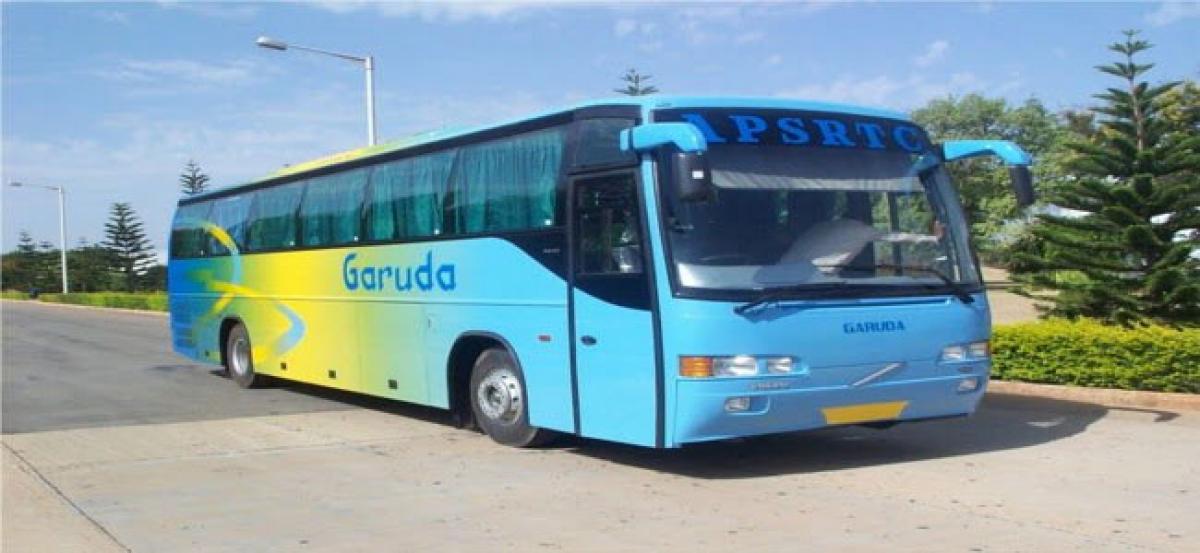 Highlights
Andhra Pradesh Road Transport Corporation (APSRTC), which has only a few sleeper coach buses, feels it is difficult to make alter native arrangements to passengers who travel in private buses. Though the APSRTC is making alternative arrangements by bringing in around 400 spare buses, lack of sleeper coaches has become a major problem for it in filling the gap created by cancellation of permits to
Vijayawada: Andhra Pradesh Road Transport Corporation (APSRTC), which has only a few sleeper coach buses, feels it is difficult to make alter native arrangements to passengers who travel in private buses. Though the APSRTC is making alternative arrangements by bringing in around 400 spare buses, lack of sleeper coaches has become a major problem for it in filling the gap created by cancellation of permits to private buses.
Highlights:
Officials say it is difficult to deploy hundreds of sleeper couches in place of cancelled private buses
Corporation has only 8 sleeper coaches, which have more patronage in private travels
According to RTC officials, the corporation has only eight sleeper coaches while the private travels have around 400 such buses. Passengers travelling between Vijayawada-Hyderabad and Vijayawada-Bengaluru prefer sleeper buses. As per information gathered by the RTC officials, around 8,000 passengers travel in sleeper buses daily in the state.
The RTC was given a list of around 840 buses by transport department seeking alternative arrangements for the convenience of passengers. A senior RTC official told The Hans India that it was not possible for the corporation to arrange such a huge number of buses. "We arrange Garuda seater buses for the passengers who had booked sleeper coaches of private travels. Similarly, super luxury buses were arranged to passengers who booked AC buses," he said.
He also said the RTC will have another 34 air-conditioned buses soon and utilise 400 of its spare buses as alternative to private buses. "We cannot take risk by purchasing more AC buses as the stoppage of private buses might not be permanent. We just make use of our existing fleet and some spare vehicles," the senior officer said.
The RTC officials are gathering information about the number of passengers who travel in private buses in all districts. They estimated that around 200-250 sleeper buses are being run by private operators in the state. "Though, the Arunachal Pradesh government sent a list of 900 buses, a majority of them are not in good condition," an RTC official said.
On the other hand, RTC senior officials argue that the private travels will not be allowed to operate from state even if the High Court stayed the Arunachal Pradesh orders as they violate Motor Vehicles Act, conditions of tourist permits and prescribed dimensions and specifications of Motor Vehicle rules.