Temple city stares at water crisis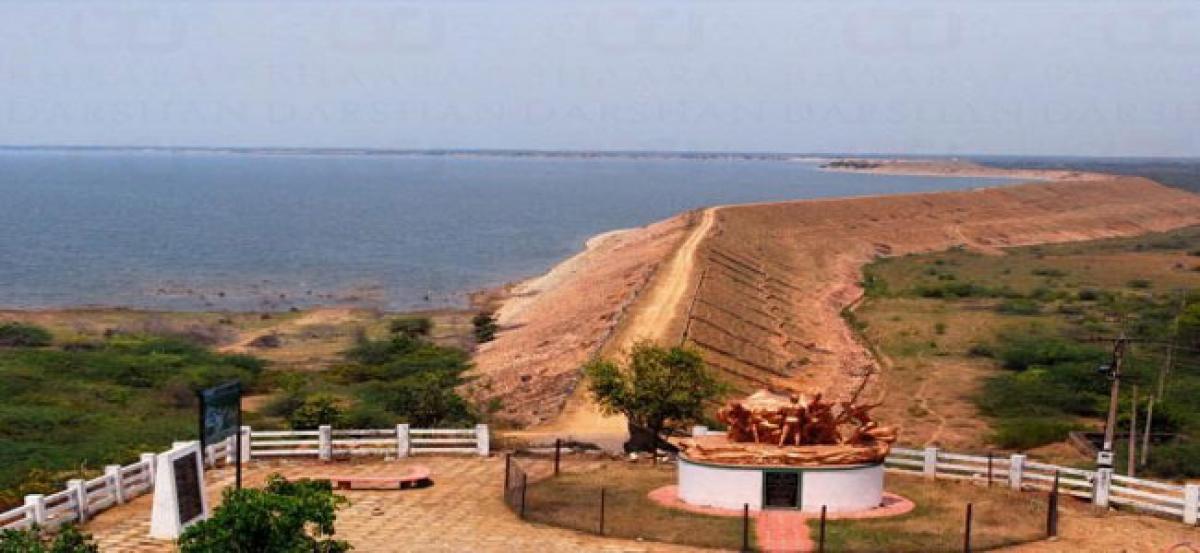 Highlights
he temple city's major water source Telugu Ganga project (Kailasagiri reservoir) will totally be dried up within 20 days from this day. This situation has created tension among Tirupati Municipal Corporation (TMC) engineering officials. However, the state government has not issued a fresh GO to water resources department for water pumping from Kandaleru dam (Nellore district). Tirupati is already
Tirupati: The temple city's major water source Telugu Ganga project (Kailasagiri reservoir) will totally be dried up within 20 days from this day. This situation has created tension among Tirupati Municipal Corporation (TMC) engineering officials. However, the state government has not issued a fresh GO to water resources department for water pumping from Kandaleru dam (Nellore district). Tirupati is already facing severe water scarcity in the ongoing summer.
Highlights:
Kailasagiri reservoir is almost dried up

Only 20 days water reserve at reservoir

Water pumping from Kandaleru is the only alternative

It will show impact on Tirumala hill shrine water needs too
The Tirupati Municipal Corporation (TMC) is supplying 45 Million Litres per Day (MLD) as against the actual requirement of 63 MLD. There is almost 18 MLD of water shortage to temple city every day. So far district administration has not responded properly, as officials have not written a letter to the government for permission of water pumping from Kandaleru dam.
According to sources, the supply of water is cut down to 45 minutes day by day instead of one hour daily supply with fall in water levels in Kailasagiri reservoir. This decision will be implemented within two or three days, sources said on Wednesday. For that reason TMC officials are closely monitoring the water levels at both Kailasagiri and Kalyani dam.
This shortage will have its effect on Tirumala pilgrim water needs too as TMC is supplying 16 MLD of Telugu Ganga water to the hill shrine. The present situation of water levels at main source Kandaleru dam is dead storage. There is no chance of water to bring on gravity from this dam to Kailasagiri Dam near Srikalahasti.
The only one alternative that is dead storage water will be pumped with huge motors into Telugu Ganga canal. TMC engineering officials have already estimated its cost around Rs 72 lakh. A fund of Rs 23 crore was already in reserve for this purpose. The need of the hour is to issue the permission GO for water pumping only, which was being delayed from the government side.
Social activist and ex- councilor Naveen Kumar Reddy demanded that officials should take necessary steps for water pumping from Kandaleru dam to Kailasagiri.' Otherwise people are going to face drastic situation for water supply' he opined.
When The Hans India contacted Municipal Engineer-1 Chandra Sekhar on receding water level at Kailasagiri he said 'Already we had brought this issue to commissioner's notice, we will be ready to pump water from Kandaleru when government sanctions permission. Commissioner has already discussed this matter with director municipal administration', he concluded.
By K Nethaji