Partial allotment of APNGO building to Telangana opposed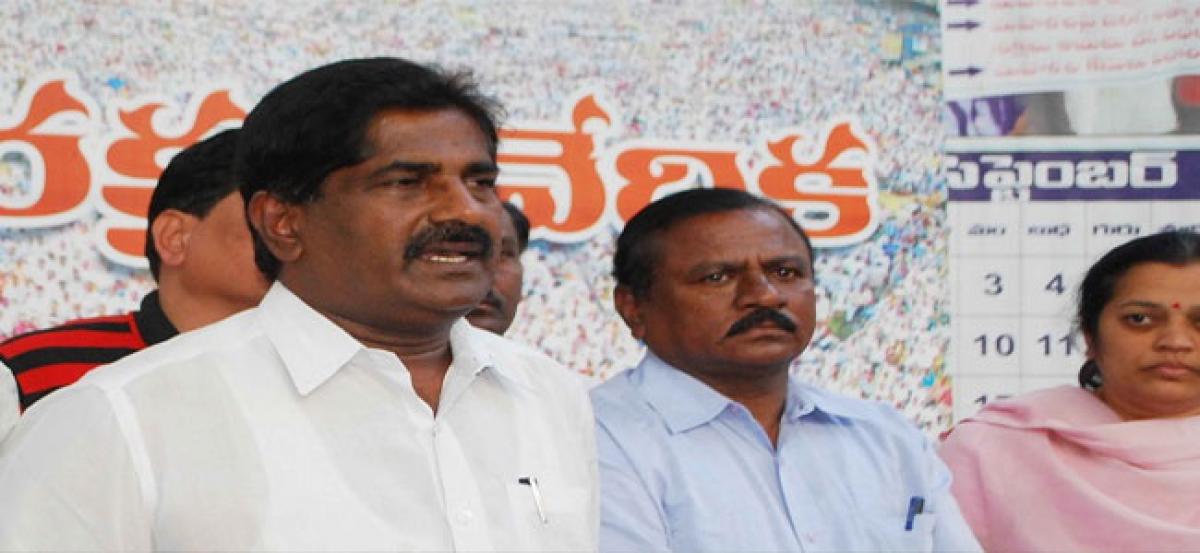 Highlights
Andhra Pradesh Non-Gazetted Officers (AP NGO) association strongly condemned the issuing of notice by Hyderabad collector for partial allotment of AP NGO Bhavan at Hyderabad to TS NGO. AP NGO association president P Ashok Babu addressing a media conference here on Saturday said as per the law the property was a private one which belongs to AP NGOs and further said that subscription from all the e
Vijayawada: Andhra Pradesh Non-Gazetted Officers (AP NGO) association strongly condemned the issuing of notice by Hyderabad collector for partial allotment of AP NGO Bhavan at Hyderabad to TS NGO. AP NGO association president P Ashok Babu addressing a media conference here on Saturday said as per the law the property was a private one which belongs to AP NGOs and further said that subscription from all the employees were collected and the property was purchased.
He said that AP NGO Bhavan was purchased with the efforts and hardship of AP employees and there was no contribution from the government and said that the TS officials should realise the fact, he added.
He said that in early 80's membership was given to Telangana born officers in the second generation NGO association, and only HoD employees had the membership in the association, he said.
He further said that as per 610 GO, TNGO association and AP NGO association were formed and the TS government encouraging the local employees who were less than 100 was incorrect, he said.
P Ashok Babu said that the TS NGOs have no right on the AP NGO property and said that few TS NGO leaders for their personal benefits and to be in the good books of TS governance are doing their mischief, he added.
Earlier such issues were brought to the notice of union home minister, with the fresh notices of Hyderabad collector the central government and the governor should intervene and take action, Ashok Babu has demanded. He further said that AP NGO association was ready to proceed legally to get justice.