Kadapa teacher selected for national ICT Award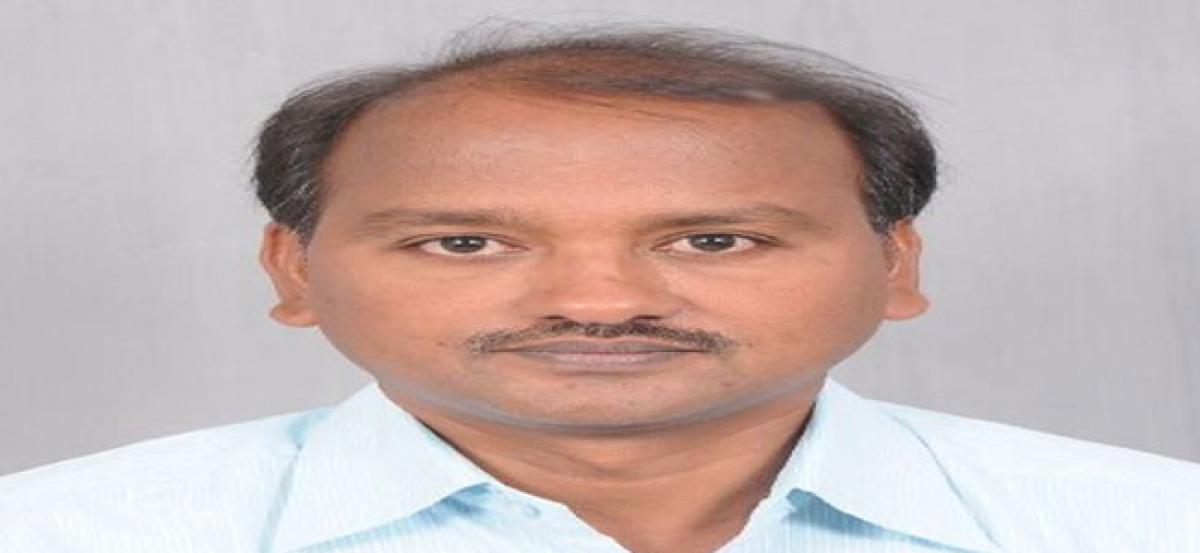 Highlights
A government school teacher Kambam Venkatesu has been selected for national-level 'ICT-2016 Award'. He is one among 3 teachers from both Telugu states, who were selected for the prestigious award. Venkatesu will receive the award on September 5th in New Delhi, on the eve of National Teachers Day. He secured the award for using Information and Communications Technology (ICT) extensively in teaching
Kadapa: A government school teacher Kambam Venkatesu has been selected for national-level 'ICT-2016 Award'. He is one among 3 teachers from both Telugu states, who were selected for the prestigious award. Venkatesu will receive the award on September 5th in New Delhi, on the eve of National Teachers Day. He secured the award for using Information and Communications Technology (ICT) extensively in teaching mathematics to rural students.
Highlights:
Kambam Venkatesu working as a school assistant at ZPHS in Dorasanipalli village of Proddatur mandal

It is a proud moment for being selected for national award, says Venkatesu
The central government selected 104 teachers for the award across the nation. At present, Venkatesu is working as school assistant at Zilla Parishad High School in Dorasanipalli village of Proddatur mandal.
Apart from teaching mathematics to students, he is making rural students proficient in using Microsoft Office and Adobe Photoshop and also video editing and Telugu typing software tools. He is also running a YouTube channel with the title 'Venkys Telugu Maths' with videos in Telugu and English languages for making high school students to learn Mathematics in easy way.
Earlier, Venkatesu worked in Chinnaguravaluru village of Chapadu mandal. "We feel proud of our teacher for securing prestigious award," said P Praveen, a student of Chinnaguravaluru ZP High School. Speaking to The Hans India, Venkatesu said it was a proud moment for ordinary teacher like him to secure a national award. "I feel more fortunate for teaching students in ICT as they would benefit in future," he added.